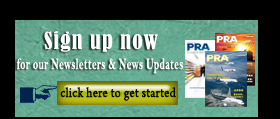 New plants: Indorama expands PTA output in Europe; Bora Petrochemical to set up PP/PE plants in China
Thailand's Indorama Ventures Public Company Limited (IVL), a global chemical producer, has completed the brownfield expansion of its Purified Terephthalic Acid (PTA) plant, resulting in the total PTA capacity of 700,000 tonnes/year at its Rotterdam facility and totally over 1 million tonnes together with its facility in Spain, making it the Europe's largest integrated PTA/PET supplier.
Currently, the Rotterdam facility produces 380,000 tonnes/year of PTA which is entirely used as a major feedstock of the site's integrated Polyethylene Terephthalate (PET) production, a recyclable packaging material. The expanded plant is undergoing final stages of start-up with expected commercial production in middle August 2017.
Commenting on this expansion, Aloke Lohia Group CEO of Indorama Ventures, said, "With this low cost proven technology and nearly double the PTA production capacity, the expansion will bring cost synergies to the site. The Rotterdam facility is well positioned to support the continued growth as its location allows access to the whole of Europe."
"This additional production will replace purchased PTA and significantly improve European profitability. We now look forward to the start-up of our gas cracker in Louisiana, USA in end of the year. These two landmark projects will enhance earnings and the competitiveness of IVL substantially," Lohia concluded.
Elsewhere, LyondellBasell says that Liaoning Bora Petrochemical Co., Ltd, has selected its polypropylene (PP) and polyethylene (PE) technologies for three new plants. The plants will be constructed in its new petrochemical complex in Panjin, Liaoning Province, China.
The complex will include two polypropylene units with a combined annual capacity of 600 kilotonnes that will use LyondellBasell's Spherizone and Spheripol PP process technologies. The polypropylene plants will be complemented with a 350 kilotonnes/year high density polyethylene (HDPE) plant operating on the Hostalen ACP process Technology.
Zhao Jiandong, Vice President of Liaoning Bora Petrochemical Company stated, "LyondellBasell has a strong reputation in polymer process technologies. Employing these in our new petrochemical complex enables us to produce high quality products reliably and economically."
(PRA)
Copyright (c) 2017 www.plasticsandrubberasia.com. All rights reserved.