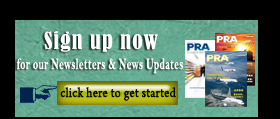 New facilities: DKSH opens in the Philippines; Henkel sets up composites centre in Japan
DKSH's Business Unit Performance Materials, an ingredients and speciality chemicals distributor and provider of Market Expansion Services, has opened an innovation centre in Canlubang Laguna to focus on the development of new concepts, high-performance products, formulations and technologies for the paints, inks and construction industries. DKSH says the centre will enable it to provide market and stability testing, product demonstration, product and cost improvement, trouble-shooting and hands-on technical training.
DKSH's Business Unit Performance Materials now operates a total of 27 innovation centres worldwide – said to be more than any other ingredients and specialty chemicals distributor. The new facility joins a total of seven DKSH innovation centres worldwide, dedicated to the speciality chemicals industry.
DKSH Philippines has roots tracing back to 1887 when Swiss entrepreneur Edward Anton Keller founded the trading firm Ed A. Keller & Co. Today, it has operations in all ten of the ASEAN countries and with approximately 25,000 specialists in the region, DKSH is one of the few large players there.
Public-listed on the SIX Swiss Exchange since 2012, DKSH is a global company headquartered in Zurich. With 780 business locations in 36 countries – 750 of them in Asia – and 30,320 specialised staff, DKSH generated net sales of CHF10.5 billion in 2016. DKSH was founded in 1865.
In other news, German company Henkel has opened a test facility for composites in Japan.
The new Composite Lab in Isogo-ku, Yokohama, will allow automotive customers from across Asia to team up with Henkel experts to develop and test composite parts, and to establish the best process conditions to make their ideas ready for market.
Interest in the use of composites to reduce vehicle weight and increase performance is rising rapidly among automotive OEMs and Tier 1 suppliers. But their demands are strict: they require cost-effective processes suitable for production of more than 10,000 parts per year. In practical terms, this means they often want custom-formulated, fast-curing resins for use in short production cycles. This magnifies the importance of having reliable partners with in-house test capabilities.
This is why Henkel, a global leader in composite matrix resins, adhesives, sealants and functional coatings for the automotive industry, says it has opened the new Composite Lab, where automotive customers can work with Henkel experts to develop and test composite parts, and also optimise series production process conditions. They can carry out trials with different test moulds on Henkel's own High Pressure Resin Transfer Moulding (HP-RTM) equipment. The HP-RTM machine includes a 380 tonne-press for trials close to series production conditions.
Last year, Henkel also opened a Composite Lab in Europe – in Heidelberg, Germany.
Frank Kerstan, Global Program Manager Automotive Composites, says: "We are very proud to have this new state-of-the-art test center in Asia. As vehicle manufacturers worldwide look to reduce weight in cars and trucks to help boost fuel economy and reduce emissions, they are having to set aside the mindset that has dictated traditional material and process choices, and look at new and emerging technologies. Both our Composite Labs offer OEMs and Tier-One suppliers the opportunity to work together with our experts to learn first-hand what the options and possibilities may be for using advanced composite materials with short production cycle times in their vehicles.
Henkel's diverse composites portfolio includes composite matrix resins and adhesives. The Loctite MAX series of matrix resins is suitable for use with glass and carbon fibre preforms designed for the RTM process. This range also includes binders and release agents for fibre-reinforced components. Loctite composite adhesives are ideal for multi-material bonding and assembly. All these materials are backed up by extensive process know-how and engineering expertise for the RTM process and the simulation and characterisation of composite parts.
(PRA)
Copyright (c) 2017 www.plasticsandrubberasia.com. All rights reserved.