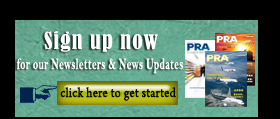 Plants: Showa Denko to shut down UP/VE lines in Isesaki; Solvay expands stabiliser capacity in US
Japanese chemical firm Showa Denko K.K. (SDK) has decided to terminate production lines to synthesise unsaturated polyester resin (UP) and vinyl ester resin (VE) at its Isesaki plant by the end of June 2021, and concentrate domestic production of UP and VE at its Tatsuno Plant, in order to improve profitability of its UP and VE businesses.
SDK's functional polymer business has production lines at two bases in Japan, two bases in China and one base in Thailand. UP is marketed mainly as a moulding material for automotive parts, housing and construction materials. VE is marketed mainly as a corrosion resistant material and electronic material. The demand for UP and VE is increasing in overseas markets, especially in China and ASEAN countries, due to increases in housing and infrastructure construction, and growth in the automotive industry. However, in the domestic market, demand for UP and VE is decreasing due to a decrease in new housing construction, the main use for UP and VE in Japan.
Therefore, SDK will concentrate operations to produce UP and VE at the Tatsuno plant, aiming to streamline production of UP and VE in Japan. In addition, SDK decided to concentrate its marketing effort for UP and VE on market segments which are expected to be highly profitable and grow, aiming to strengthen earning power of the UP and VE businesses. In Japan, SDK will focus its marketing effort on infrastructural use. Outside Japan, SDK will focus its sales effort on promising markets including China and ASEAN. Furthermore, the Isesaki Plant will commit itself to development and production of highly functional resins for electronics, whose market continues growing.
In other news, Belgian firm Solvay's new high molecular weight (HMW) hindered amine light stabiliser (HALS) capacity is now online, complementing existing HALS production at the Willow Island, West Virginia, US, site.
Solvay says its facility was designed with the latest improvements in technology to ensure operator safety, reduce impact on the environment, and improve the quality and consistency of Solvay's HALS products.
The core HALS products currently produced at the site are the foundation for the Cynergy and Cyxtra polymer additives product families that enable Solvay's customers to transform the performance characteristics of polyolefin plastics into advanced polymers for specialty applications in building and construction, agricultural films, and a host of consumer and industrial uses.
Specialty HMW HALS technology protects polyolefins against degradation caused by exposure to light and thermal forces, extending the lifetime of plastics in outdoor applications.
"We decided to expand our capacity to better meet the needs of our customers," explained Ning Chen, Vice President, Polymer Additives for Solvay's Technology Solutions global business unit. "This investment provides peace of mind to our clients, ensuring security of supply and a faster response from Solvay, a technology leader and industry reference in light stabilisation. With it, we are well-positioned to continue delivering innovative solutions and growing with our customers."
(PRA)
---
Subscribe to Get the Latest Updates from PRA Please click here
©2020 Plastics and Rubber Asia. All rights reserved.
©2020 Plastics and Rubber Asia. All rights reserved.
Home
Terms & Conditions
Privacy Policy
Webmail
Site Map
About Us
SOCIAL