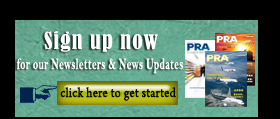 Plant Expansions: BASF expands output of antioxidant in Italy; Evonik opens silicone facility in Germany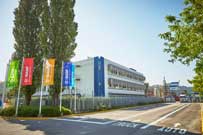 German chemical firm BASF plans to increase the production capacity for its antioxidant Irganox 1520L by 20% at the site in Pontecchio Marconi, Italy. Irganox 1520L is a key product in BASF's antioxidant portfolio. The company is a leading global supplier for plastic additives. With this expansion, BASF says it is responding to an increasing market demand and aims to better serve its global customers.
"The production expansion of Irganox 1520L underlines our clear commitment to continuously support the growth of our customers. By debottlenecking operations at our Pontecchio plant in Italy, we are able to respond quickly to an increasing market demand," says Achim Sties, Senior Vice President, Performance Chemicals Europe, BASF.
Irganox 1520L is a thermo-oxidative stabiliser in a wide range of solution polymerised, emulsion polymerised and thermoplastic elastomers, plastics, adhesives, sealants, oils and lubricants. It provides both processing and long-term heat-ageing stability used alone, at low levels and without co-stabilisers. Where necessary, Irganox 1520L can be used with other additives such as secondary antioxidants, benzofuranone, light stabilisers and other functional stabilisers.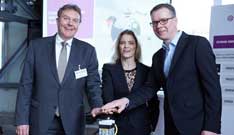 In other news, following its double-digit million euro investment and after less than 18 months of construction, German materials company Evonik has officially opened its new multi-purpose silicones manufacturing facility in Geesthacht, Germany.
Located in Northern Germany, 30 km outside the port city of Hamburg, the new plant was completed on time and within the planned budget. Commissioning of the facility's new tank farm started in December and incremental production increases are planned over the coming months.
"I'm delighted to open our new facility and continue the long history of production at the site," said Dr. Xiaolan Wang, head of the Interface & Performance Business Line of Evonik. "The increased production footprint helps to strengthen our focus on silicone and nanotechnology specialty chemical products, while also providing our customers with a faster, more reliable supply of the products they need."
There has now almost been 35 years of continuous chemical production at the site, producing components and raw materials for the manufacture of sealants and adhesives, moulding and casting compounds, and other products.
Standing on the same site as the existing plant, the new tank farm had to be built and commissioned for use while keeping production running smoothly for Evonik's customers. The additional capacities are for a range of silicone and nanotechnology products. These include: addition-curing silicones and silyl-terminated polymers which are used as binders for adhesives and sealants in parquet adhesives, adhesives for wound care and other medical applications or in electronics such as e-mobility housings or potting materials.
To address the increasing market requirements a broad range of silyl-terminated polymers (SMP's) will also be produced.
"The other advantage of creating more room and flexibility in our production schedule is that we can react quickly to changing market demands, as well as develop new products", said Dr. Sabine Giessler-Blank, head of the Polymer & Construction Specialties Product Line. "Our customers rely on us to innovate and deliver property-enhancing products, for example developing SMP's to address the trend for roofing and liquid membranes, or help them to meet the growing demand for strong, but lightweight fibre composite applications in the automotive and aerospace industries."
In addition to the increased capacity, a new tank truck filling facility has been completed at the site. By simplifying the delivery and storage process for customers Evonik says it hopes to also increase efficiency in this process as well.
(PRA)
---
Subscribe to Get the Latest Updates from PRA Please click here
©2020 Plastics and Rubber Asia. All rights reserved.
©2020 Plastics and Rubber Asia. All rights reserved.
Home
Terms & Conditions
Privacy Policy
Webmail
Site Map
About Us
SOCIAL