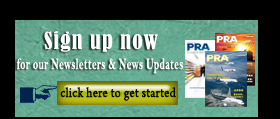 LyondellBasell/Sinopec second jv for PO and SM in China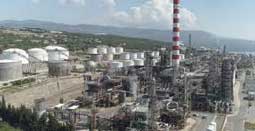 Chemical firm LyondellBasell has signed a Memorandum of Understanding (MoU) to form a 50:50 joint venture (jv) with China Petroleum & Chemical Corporation (Sinopec), one of the largest integrated energy and chemical companies in China.
Under the non-binding MoU, the jv will construct a new propylene oxide (PO) and styrene monomer (SM) unit in Zhenhai, Ningbo, China, to serve that country's domestic market. Once finalised, this jv will build upon the existing LyondellBasell/Sinopec PO/SM joint venture in the same location, which operates under the name Ningbo ZRCC Lyondell Chemical Company Ltd.
The new facility is expected to produce 300 kilotonnes/year of PO and 600 kilotonnes/year of SM. Construction of the facility will begin in early 2020 with start-up expected in 2022. The facility will use LyondellBasell's PO/SM technology. Products produced will be marketed equally by both companies which will significantly expand their respective participation in the Chinese market for both PO and SM.
"Joint ventures in strategic regions are an important part of our growth strategy," said Bob Patel, CEO of LyondellBasell. "As demand for construction materials, packaging and furnishings continues to grow, we see an opportunity to bring together our leading technology with Sinopec's operational capabilities to further serve the Chinese market."
"This cooperation on the second PO/SM unit between Sinopec and LyondellBasell is based on the successful partnership of the first unit," said Dai Houliang, Chairman of Sinopec. "It is in line with China's further opening-up policy, and is another achievement of international cooperation of Sinopec. The products will help meet the increasing demands from the domestic market."
"The formation of this JV with Sinopec, a highly respected Chinese company and an existing PO/SM partner, allows us to take advantage of the fastest growing market in the world for these products," said Torkel Rhenman, Executive Vice President of LyondellBasell. "We see tremendous opportunity to create additional value and grow the presence of LyondellBasell in this very important market."
According to IHS Markit, China makes up more than 60% of the Asian chemicals market demand and represents 40% of global chemicals growth over the next decade. PO and SM are core products for LyondellBasell.
LyondellBasell operates five wholly-owned facilities in China which are located in Guangzhou, Suzhou, Dalian, Dongguan and Changshu. In addition, LyondellBasell is currently building the largest next generation PO/tertiary butyl alcohol (TBA) plant in the world near Houston, Texas.
(PRA)
---
Subscribe to Get the Latest Updates from PRA Please click here
©2020 Plastics and Rubber Asia. All rights reserved.
©2020 Plastics and Rubber Asia. All rights reserved.
Home
Terms & Conditions
Privacy Policy
Webmail
Site Map
About Us
SOCIAL