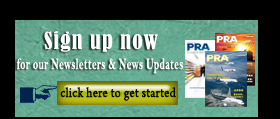 China Plants: Shell/CNOOC jv to produce PC; Victrex/Yingkou Xingfu jv to produce PEEK
Anglo/Dutch oil firm Shell has signed a Memorandum of Understanding with CNOOC Oil & Petrochemicals Co Ltd (CNOOC) to explore its first commercial-scale polycarbonate (PC) production unit, which would be located at the CNOOC and Shell Petrochemical Company (CSPC) joint-venture chemicals complex in Huizhou, China. As an interim step, Shell says it has started constructing a PC development unit at its Jurong Island chemicals plant in Singapore.
The project is described as an expanded and differentiated product range that is a key part of Shell's growth strategy for its chemicals business. PC is a transparent and impact-resistant engineering polymer, and is used to make vehicle headlights, LED spotlights, UV-blocking windows and spectacles.
"This is an example of our customer-led growth strategy in action," said Thomas Casparie, Executive Vice President of Shell's global chemicals business, "we have an advantaged route to production and are looking at investment in a number of commercial-scale units to serve the growing number of polycarbonate customers."
The platform for this new product entry is Shell's own patented diphenyl carbonate (DPC) process technology. Shell says it will now combine its DPC technology with melt-phase PC technology licensed from EPC Engineering & Technology GmbH in Germany.
Shell's PC production units will also produce alkyl carbonates. These are used for lithium ion batteries which support the energy transition.
In other news, UK-based maker of PEEK material Victrex has set up a joint-venture between its subsidiary, Victrex Hong Kong Limited, and Yingkou Xingfu Chemical Company, to build and operate a new PEEK polymer manufacturing facility in Liaoning, China. The new plant will eventually be capable of producing up to 1,500 tonnes/year and will be commissioned in 2022.
Victrex's share of the overall investment, the majority of which comprises capital investment during construction, is expected to total £32 million funded in cash, with approximately £28 million of capital expenditure and £4 million of start-up costs.
The joint-venture will establish Victrex Hong Kong Limited as the majority partner with a 75% share, with leadership being assumed by Victrex once the facility is operational. The investment follows on from Victrex commencing a debottlenecking project at its main Hillhouse UK facilities in FY 2020, which will add up to 1,000 tonnes/year of nameplate capacity when completed.
Victrex, which will be the majority partner and lead the joint-venture, says it will benefit by further differentiating and complementing its portfolio of PEEK and PAEK grades, in anticipation of a range of significant long-term growth opportunities across several end markets in China, as well as aligning with China's 'Made in China 2025' initiative, where specifying domestically produced PEEK in certain applications is expected to gain momentum.
Victrex already has an established relationship with its joint-venture partner through its monomer supply chain, with Yingkou Xingfu having experience developing and operating chemical facilities in China which meet international quality, process and environmental standards.
Victrex also has an existing Technical Centre in Shanghai and says the above investment sets the stage for it to serve some of its regional customers from a local facility and in a more diverse way. Victrex will also oversee the management of process know-how and intellectual property during development of the polymerisation process.
Jakob Sigurdsson, Chief Executive of Victrex, said: "This investment is in line with our record of not only investing ahead of demand, but in complementing and further differentiating our range of PEEK and PAEK grades, as well as setting the stage for specific geographic growth, whereby we can capitalise on the significant opportunities in China and the Asia Pacific region by having a competitive manufacturing presence there."
(PRA)
---
Subscribe to Get the Latest Updates from PRA Please click here
©2020 Plastics and Rubber Asia. All rights reserved.
©2020 Plastics and Rubber Asia. All rights reserved.
Home
Terms & Conditions
Privacy Policy
Webmail
Site Map
About Us
SOCIAL