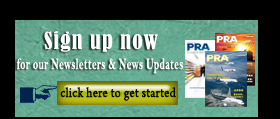 Plastics playing key role in E&E and 5G networking
As enablers of technological advancement, plastics make products better, lighter, more attractive, safer, quieter and more durable. In no sector is that truer than in electrical and electronics (E&E).
In such applications, plastics can offer insulation, electrical and mechanical resistance, energy efficiency, flammability protection, design freedom, and recyclability – in products ranging from circuit boards, cables, televisions, laptops and cell phones to small appliances, lighting, tools and office equipment. The list is endless.
These resins help product developers and designers to miniaturise the form factors of many popular consumer electronics, while contributing to key features such as effective heat management and stylish design.
Some of these same features explain why such polymers will also play a vital role in the infrastructure needed to enable 5G, the emerging fifth generation of high-speed, wireless technology that will reshape entire industries.
Materials suppliers offer multiple grades of high-performance resins and compounds to serve the vast and diverse E&E sector. Flame-retardant polyamide (PA) materials, for example, find extensive use in such applications as electrical housings, enclosures, sockets, switches and wiring components.
One major supplier, DuPont, notes how PBT thermoplastic polyester resins can be extensively modified to tailor them for E&E applications, including flame-retardant, glass-reinforced and hydrolysis-resistant versions. And it points out how acetal resin can bridge the performance gap between metal and plastics.
DSM continues to expand its family of high-temperature PA materials, targeting them specifically for electronic connectors in automotive applications that will not blister during high-temperature soldering processes.
SABIC and Covestro are among those offering a wide range of polycarbonate (PC) resins that can offer glass-like transparency and aesthetics, moisture blocking and even electrical conductivity, if desired, in a host of E&E applications.
PC also will play a key role in the infrastructure for the new 5G wireless networks being developed. 5G delivers much faster mobile data speeds – up to 10 gigabytes per second, or potentially up to 10 times quicker than today's 4G speeds – opening up whole new vistas in such areas as streaming entertainment, smart cities, autonomous mobility, factory automation, and machine/device communication (thereby benefiting implementation of the Industrial Internet of Things).
But 5G uses something called millimetre wave (or mm Wave) signals which, unlike current 4G signals, tend to max out at a few hundred metres, and can't go around corners or through walls.
This means that providers need to build an entirely new infrastructure to enable point-to-point signal transmission. Estimates suggest that anywhere from 10 to 100 times the current number of base stations will be needed for 5G than currently exist.
Hardware suppliers such as Samsung, Ericsson, Huawei and Nokia are investing billions of dollars into building the base stations and transmitters that will be needed to realize the full potential of this emerging technology.
This is creating a huge opportunity for advanced plastic materials such as polycarbonate. Those base stations and transmitters that are located outside in the elements need to exhibit excellent durability and weather resistance, in a wide range of hot and cold temperatures. And those located inside homes and office buildings also need to be aesthetically pleasing. All of them will need to have transmitter covers that are permeable to radio frequency signals, to minimize material interference – a feature offered by polycarbonate.
Plastics also are finding use as materials for the 3D printing of complex components that can be used in E&E applications.
So, it is clear that the rise of beautifully designed, high-powered electronics and lightning-fast wireless technologies simply would not be possible without today's advanced plastic materials.
For more information about Chinaplas 2020, please visit the official show website at www.ChinaplasOnline.com.
(Press Release)
---
Subscribe to Get the Latest Updates from PRA Please click here
©2020 Plastics and Rubber Asia. All rights reserved.
©2020 Plastics and Rubber Asia. All rights reserved.
Home
Terms & Conditions
Privacy Policy
Webmail
Site Map
About Us
SOCIAL