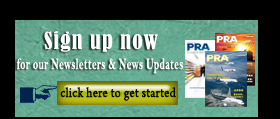 M&As: Radici buys Italian recycler; Milliken acquires US coating additives firm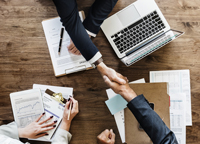 Italian polymer maker Radici Group is starting off the year under the banner of sustainability, with the acquisition of Zeta Polimeri, an Italian company with 30 years' experience in the recovery of synthetic fibre and thermoplastics, and the market launch of Renycle, a range of yarns obtained from recycled nylon.
The acquisition of Zeta Polimeri, an Italian company 100% focused on pre- and post-consumer material recovery, fits well into the RadiciGroup's sustainable innovation plan. The company was established in 1992 and recovers synthetic fibre and thermoplastics at its 8,000-sq m facility in in Buronzo, in north-western Italy.
RadiciGroup says it has the expertise to sort the various polymer scraps and select the most appropriate new use for each of them in the field of engineering polymers. Now, with Renycle, it says it has the capability to produce yarn for the segments of textile flooring, rugs and fitted carpet, not to mention fashionwear. Renycle is 100% recyclable at the end of its life. The first preliminary measurements have shown that this new range of products features environmental performance that compares extremely favourably to virgin PA6 polymer, says the firm.
"Renycle allows for energy saving of over 87% and water saving of over 90%," explained Nicola Agnoli, Manager of the RadiciGroup Fibres Business Area, "all the while maintaining the same quality performance. Moreover, CO2 emissions are reduced by almost 90%."
In other news, US materials company Milliken & Company has acquired Borchers Group Limited, a coating additives and speciality catalyst solutions company, from private equity firm The Jordan Company. Terms were not disclosed.
Headquartered in Westlake, Ohio, Borchers carries a respected portfolio of additives for the coatings, inks and adhesives markets with a comprehensive range of cobalt-free driers, dispersants, rheology modifiers, wetting agents, polymerisation catalysts and adhesion promoters. Borchers sells a broad set of products to approximately 1,000 customers in a wide variety of applications and end markets. With manufacturing facilities in the US and France, it has business development centres in the US, Germany, China and India.
The addition of Borchers, particularly its expertise in speciality coating additives, will further build Milliken's comprehensive solutions portfolio, aligned with the company's strategic objective to develop a global range of growth platforms, it said.
"I'm thrilled to accelerate our commitment to innovation and sustainability with the acquisition of a company so aligned with our values," shared Halsey Cook, President/CEO of Milliken & Company. "Borchers brings particular technical expertise that will boost Milliken's strengths and propel our growth."
"We look forward to taking scientific leaps forward for our customers as we combine the strengths of Borchers and Milliken," said Russ Rudolph, senior vice president, Milliken's Chemical Division. "Borchers expands our reach and grows our technological expertise, enabling us to further chemical innovation in the global specialty chemicals market."
Jones Day represented Milliken in the transaction. Moelis & Company LLC acted as financial advisor, and Mayer Brown LLP acted as legal advisor to Borchers and TJC.
(PRA)
---
Subscribe to Get the Latest Updates from PRA Please click here
©2020 Plastics and Rubber Asia. All rights reserved.
©2020 Plastics and Rubber Asia. All rights reserved.
Home
Terms & Conditions
Privacy Policy
Webmail
Site Map
About Us
SOCIAL