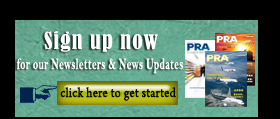 M&As: Nampak sells European subsidiary; Huhtamaki acquires full ownership of Brazilian jv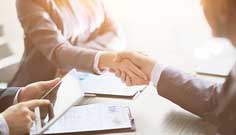 Johannesburg-based packaging maker Nampak Limited has sold its European subsidiary Nampak Plastics Europe (NPE) for an undisclosed amount to Bellcave Ltd. The latter is owned and backed by Greybull Capital, an entrepreneurial investment group that specialises in medium to long-term investments and whose purpose is to improve businesses for all stakeholders.
Nampak Plastics Europe was designated as an asset held for sale on 28 August 2019 and an accelerated disposal process was initiated. Indicative offers were received in September 2019 and a final agreement was signed on 12 December 2019 with Bellcave.
Nampak CEO, André de Ruyter commented: "The sale of NPE is in line with Nampak's ongoing strategy to sharpen our focus on strategic substrates. We continue to rationalise the portfolio to optimise and improve returns on capital and reinforce our strategic intent."
The sale is effective immediately and includes the pension fund liability. Ownership of NPE transfers to Bellcave on the date of signature of the sale and purchase agreement. There are no conditions precedent and no regulatory approvals are required.
Nampak Plastics Europe is a manufacturer and packaging supplier to the UK dairy sector of HDPE bottles. With 34% share of the available UK milk bottle market it supplies many of the key players in the UK and Ireland dairy industries. Nampak is a leading African packaging leader that operates in 11 African countries with 39 facilities.
In other news, Finland's Huhtamaki Oyj has agreed to acquire full ownership of its joint venture company Laminor in Brazil for EUR30 million. Laminor, which specialises in tube laminates, particularly for oral care applications, was set up in 2002 as a 50/50 joint venture together with Bemis Company, which is now part of Amcor.
The acquisition enables Huhtamaki to expand its tube laminate business, an important part of the group's flexible packaging offering. Laminor has approximately 130 employees and its net sales in 2018 were approximately EUR25 million. Following the acquisition Laminor will be consolidated as a subsidiary in the group's financial reporting and reported as part of the Flexible Packaging business segment.
The transaction is subject to the approval of competition authorities in Brazil and it is expected to be closed during the first quarter in 2020.
(PRA)
---
Subscribe to Get the Latest Updates from PRA Please click here
©2020 Plastics and Rubber Asia. All rights reserved.
©2020 Plastics and Rubber Asia. All rights reserved.
Home
Terms & Conditions
Privacy Policy
Webmail
Site Map
About Us
SOCIAL