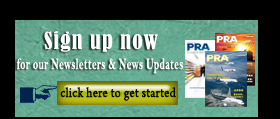 M&As: Covestro sells European PC sheets business to Serafin; Elkem buys Chinese silicones maker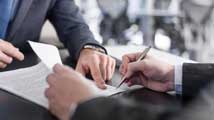 German materials company Covestro has closed the sale of its European polycarbonates (PC) sheets business to Munich-based Serafin Group. This includes key management and sales functions throughout Europe as well as production sites in Belgium and Italy. The segment generated total sales of EUR130 million in 2018. Serafin will continue operations with the 250 employees at all locations. Moreover, Covestro will continue to serve as key raw materials supplier in the foreseeable future.
With the sale of its European polycarbonates sheets business, Covestro says it is pursuing its ongoing portfolio optimisation. The divestment follows transactions that were already concluded in North America and India, as well as the conversion of the Guangzhou (China) site into production of speciality films. Thus, Covestro has completely sold its PC sheets business.
From now on, the former PC sheets business of Covestro will operate under the new company name Exolon Group. Within Serafin Group, it will be established as an independent, mid-sized company. Exolon will continue to focus on the production and distribution of high-quality solid and multiwall sheets, which are used in a variety of industries and applications, such as in the construction- and lightning industries as well as in the fields of mechanical engineering and mobility.
Covestro and Serafin have agreed not to disclose the financial details of the transaction.
In other news, Sweden's Elkem ASA has entered into an agreement to acquire all of the shares in Polysil, a Chinese silicone elastomer & resins material manufacturer with strong positions in baby care and food grade silicones, as well as silicone products for the electronics and medical markets.
The companies have agreed an enterprise value for Polysil of up to RMB941 million, including potential bonus and earn-out depending on pre-agreed criteria.
Polysil and Elkem's complementary product and market positions provide a solid platform for further specialisation and growth in China and globally, said Elkem.
Polysil is a privately owned company with more than 350 employees located in Zhongshan in Guangdong, China. The company has leading technology positions in production and development of Heat Cured Rubber (HCR), Liquid Silicone Rubber (LSR) and specialty resin and Pressure Sensitive Adhesives (PSA). Polysil has two production facilities and a research and development centre with more than 50 engineers.
In 2019, Polysil is estimated to generate a total operating revenue of RMB612 million with an EBITDA of RMB110 million.
"We are continuing to deliver on our growth and specialisation strategy. Acquiring Polysil will strengthen our position in selected specialised silicones segments in China. There are considerable synergies in leveraging Elkem's upstream capabilities to supply raw materials and intermediates, and in combining both the product portfolio and the domestic and global market positions of Polysil and Elkem," says Michael Koenig, CEO of Elkem.
Approximately 90% of Polysil's revenues are generated in China, primarily in South China. Elkem's presence and positions in other parts of China and internationally provide a solid platform for Polysil's products and for further growth.
"Polysil is very pleased to become part of the Elkem group and looks forward to working closely with Elkem in achieving common goals. Elkem's products, knowledge and brand complement the Polysil product range and will benefit Polysil customers going forward," says Hanxi Ma, the largest shareholder of Polysil.
"Polysil's products and market positions in food, baby care, electronics and medical markets are complementary to Elkem. Polysil has particularly strong positions in the fast-growing South China market where approximately half of all Chinese silicone rubber consumption is. There is significant potential in utilising Polysil's high-end liquid silicones rubber and pressure sensitive adhesives specialty positions and in further developing both products and markets. Polysil's strong research and development capabilities will be very important for development of products for both the Chinese market and globally," says Frederic Jacquin, Senior Vice President Elkem Silicones.
Completion of the acquisition is subject to final regulatory approvals. Closing is expected by end of first quarter 2020.
(PRA)
---
Subscribe to Get the Latest Updates from PRA Please click here
©2020 Plastics and Rubber Asia. All rights reserved.
©2020 Plastics and Rubber Asia. All rights reserved.
Home
Terms & Conditions
Privacy Policy
Webmail
Site Map
About Us
SOCIAL