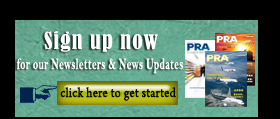 Sabic introduces polymers from waste products; works with FMCGs
Riyadh-headquartered chemical firm Sabic, together with its customers Unilever, Vinventions and Walki Group, has launched certified circular polymers. The latter, to be launched this year, will be manufactured by Sabic and is planned to be used by its customers for packaging solutions for a variety of consumer products.
The certified circular polymers will be produced from a feedstock known as Tacoil – a patented product from UK-based Plastic Energy - from the recycling of low quality, mixed plastic waste otherwise destined for incineration or landfill. Sabic will process this feedstock on its production site at Geleen in the Netherlands.
The finished certified circular polymers will then be supplied to the three key customers to use in their development of pioneering quality and safe consumer packaging for food, beverage, personal and home care products. The market foundation stage is an important step of a project recently announced by Sabic and Plastic Energy to build first commercial plants in the Netherlands to manufacture and process the feedstock.
The announcement of the launch of Sabic's certified circular polymers took place at the World Economic Forum (WEF) in Davos, Switzerland, where leaders from all four companies gathered at the iconic, energy-efficient, quick to construct and reusable ICEhouse building constructed using Sabic materials.
As a disruptive innovation, the introduction of the certified circular polymers in 2019 will create a new value chain, where Sabic, its upstream supplier and key downstream customers work side-by-side to upcycle mixed plastic waste back to the original polymer for packaging applications.
As global brand leaders or frontrunners in their respective areas, Unilever, Vinventions and Walki recognise the importance of sustainability and their role in the circular economy. They also recognise the critical role purity, quality and safety play in consumer product packaging, requirements that are met by Sabic's certified circular polymers as a drop-in alternative to traditionally produced materials.
A wide spectrum of consumer packaging needs are covered from Unilever's packaging for food, personal and home care products; synthetic wine closures for consistent preservation at Vinventions; to Walki Group's protective packaging materials for consumer products.
(PRA)
---
Subscribe to Get the Latest Updates from PRA Please click here
©2018 Plastics and Rubber Asia. All rights reserved.
©2018 Plastics and Rubber Asia. All rights reserved.
Home
Terms & Conditions
Privacy Policy
Webmail
Site Map
About Us
SOCIAL