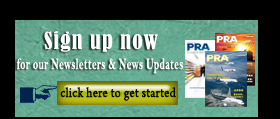 Plant Set-ups in China: Xinjiang to build LDPE/EVA plant; Zhejiang Petrochemical's 2nd phase of petchem project
China's Xinjiang Tianli Gaoxin Petrochemical (Tianli Gaoxin) has selected Belgian polyolefins firm Lyondellbasell's Lupotech T process technology for a 200,000 tonnes/year low density polyethylene (LDPE) and ethylene vinyl acetate (EVA) plant to be built at Dushanzi, Xinjiang Province, China.
"With significant growth in LDPE and EVA products, and the need for benchmark manufacturing performance to effectively compete in the region, Tianli Gaoxin's selection of Lupotech T again demonstrates the value of our process technologies for the production of LDPE and EVA," said Jim Seward, vice president technology business and sustainability at LyondellBasell. "Lupotech T is the market leader in high-pressure tubular LDPE technology offering low operating and investments costs to our customers."
Li Ji, President of Tianli Gaoxin's stated: "This process technology was selected following a detailed investigation. Finally we selected LyondellBasell's Lupotech T for its extraordinary grade slate, including high-quality LDPE and EVA copolymers."
Lupotech T, with its high conversion rates and effective heat recovery system, also offers customers other economic advantages such as fast grade changes and a high on-stream factor. This makes Lupotech T today's technology of choice for the world-scale production of low density polyethylene (LDPE) and ethylene-vinyl acetate (EVA) copolymers.
This project represents the 15th Lupotech T line licensed in China. With this license, the total design and operating capacity of Lupotech T lines in China will exceed 3,300 kilotonnes/year.
Meanwhile, in other news China-headquartered Zhejiang Petrochemical Co Ltd (ZPC) is working on its second phase of an integrated refining and petrochemical complex in Zhoushan, Zhejiang Province. The complex is one of several new large industrial sites that are part of China's current national economic development plan.
ZPC will use a range of process technology from Honeywell UOP, a global licensor of refining and petrochemical process technology headquartered in the US. In the first phase of the project announced in 2017, ZPC selected Honeywell UOP technologies for hydroprocessing and heavy oil upgrading, and to make aromatics for plastic resins, films and fibres that are the basis for millions of products.
For the second phase , Honeywell UOP will supply a wide range of technology licenses, engineering design, key equipment, and catalysts and adsorbents, more than doubling the plant's aromatics capacity.
According to Bryan Glover, Vice President and General Manager, Process Technology and Equipment, at Honeywell UOP, the second phase of the complex by itself will process 20 million tonnes/year of crude oil and produce another 6 million tonnes/ year of aromatics when completed. It will be the largest crude-to-chemicals complex in the world, with more than 50% of the crude converting to petrochemicals. It is also expected to usher China into achieving self-sufficiency in paraxylene while serving as a major new source of propylene, jet fuel and more.
(PRA)
---
Subscribe to Get the Latest Updates from PRA Please click here
©2018 Plastics and Rubber Asia. All rights reserved.
©2018 Plastics and Rubber Asia. All rights reserved.
Home
Terms & Conditions
Privacy Policy
Webmail
Site Map
About Us
SOCIAL