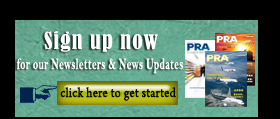 M&As: Sabic invests in nanotech company; Evonik acquires 3D printing materials start-up
Riyadh-headquartered chemical company Sabic has taken a majority stake in US-based Black Diamond Structures, a nanotechnology company established in 2014. BDS produces and commercializes Molecular Rebar, a proprietary technology of modified carbon nanotubes that has the potential to enhance the performance of energy storage applications using lead-acid and lithium-ion batteries.
BDS will be part of Sabic's Specialties business. According to Alan Leung, Vice President of Specialties, the carbon nanotube technology of BDS will allow the company to address several demanding challenges in the energy storage market. In particular, BDS provides game-changing benefits to battery manufacturers looking for breakthrough improvements in charge rates, battery cycle life and energy density.
Conventional carbon nanotubes are known for their tendency to get entangled, cake and hold high residual impurities, limiting their capabilities of enhancing electrical and mechanical material properties in real world applications. In contrast, Molecular Rebar delivers clean, discrete carbon nanotubes of uniform aspect ratio, enabling their use to create high-performance energy storage applications, said Sabic.
BDS says that the proprietary nanomaterial can be directly incorporated in existing production processes of batteries without requiring additional investments, allowing a fast track for manufacturers to improve their next generation of batteries. Tests reportedly show that Molecular Rebar carbon nanotubes significantly improve the cycle life of lead-acid batteries and enhance the performance of lithium-ion batteries to meet the increased power capacity demands of the industry.
The technology can also play an effective role in the downgauging and downsizing of new battery designs. This not only meets global demand for lighter batteries in the hybrid and electric vehicles market, but also reduces battery production costs.
Meanwhile, in other news, German chemical firm Evonik has acquired Structured Polymers Inc., a US-based technology startup for 3D printing materials headquartered in Austin, Texas. A corresponding agreement and plan of merger was executed and the transaction has been closed recently. The acquisition will provide Evonik access to a new patented technology that will allow the company to expand its portfolio of specialty polymer powders in the additive manufacturing market.
"The acquisition of Structured Polymers technology excellently complements our existing activities with high-performance polymers for additive manufacturing," says Dr. Ralph Marquardt, the head of Strategy and Growth Businesses for Evonik Resource Efficiency GmbH.
Structured Polymers will be entirely integrated into Evonik's North American organization, while its company headquarters will remain in Austin, Texas.
"We are very pleased to harness the power of Evonik to expand our innovative technology platform even further. In the near future, this will allow us to diversify the 3D printing materials market to a significant degree and to work with our customers on developing new business opportunities," says Vikram Devarajan, CEO of Structured Polymers Inc.
Evonik already laid the foundations for an acquisition of the technology startup in the fall of 2017 through a venture capital investment.
Structured Polymers' technology starts with a polymer granulate, which is converted to a fine powder through various process steps. This makes it possible to produce polymer powders with controlled particle sizes ranging in diameter between 0.1 and 400 m, while achieving excellent material properties.
"The new technology allows us to take virtually any semi-crystalline thermoplastic, such as polybutylene terephthalate, polyether ketone, or polyamide 6, or polymer powders with specialized properties like color, conductivity, or flame protection, and produce them for common powder-based 3D printing processes, such as selective laser sintering, high-speed sintering, or multi-jet fusion," says Thomas Grosse-Puppendahl, the head of the Additive Manufacturing Innovation Growth Field at Evonik.
The 3D printing market is booming with double-digit growth rates. Within this market, Evonik is the world's leading manufacturer of polyamide (PA) 12 powders, which have been used in additive production technologies for over 20 years. In addition to its PEEK filament and PA 12 powders, the company's product portfolio also includes flexible PEBA powders and a wide array of additives such as dispersing agents, flow enhancers, and reactive modifiers.
(PRA)
---
Subscribe to Get the Latest Updates from PRA Please click here
©2018 Plastics and Rubber Asia. All rights reserved.
©2018 Plastics and Rubber Asia. All rights reserved.
Home
Terms & Conditions
Privacy Policy
Webmail
Site Map
About Us
SOCIAL