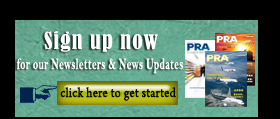 M&As: Elix sold to Sinochem; DAK Americas to acquire PET recycling facility from Perpetual
An affiliate of Sun European Partners has completed the sale of its investment in Elix Polymers, a Spanish manufacturer of ABS (Acrylonitrile-Butadiene-Styrene) resins and derivatives, to Sinochem International (Overseas) Pte. Ltd. for an enterprise value of EUR195 million.
Elix was acquired by an affiliate of Sun European Partners in 2012. Since its acquisition, Sun has overseen the transformation of the company from operating as a production-focused unit of a large chemicals conglomerate into a European standalone market leader. Operational initiatives at Elix, including the introduction of lean manufacturing and commercial excellence, led to a considerable jump in productivity, record levels of customer satisfaction and strong sales increase, resulting in EBITDA quadrupling, says Sun.
Elix Polymers now begins a new stage in its more than 40 years of history under new Chinese ownership and it considers this a great opportunity for international growth in the Asian market. From the outset, Elix has focused on the European market and subsequently growth in the NAFTA region, specifically in North America and Mexico. The next step agreed within its business strategy was to target Asia and China in particular.
Elix says its integration into Sinochem International will enable it to position the brand quickly in the Asian market and strengthen it in the European and American markets.
In other news, US-based DAK Americas LLC (DAK), an Alpek Polyester business, is to acquire Perpetual Recycling Solutions's PET recycling facility in Richmond, IN.
The Perpetual PET recycling facility has a capacity of 45,000 tonnes/year of Recycled Polyethylene Terephthalate (rPET) flake.
This facility will complement Alpek Polyester's current food-grade PET recycling capacity in Pacheco, Argentina, and its fibre-grade recycling joint venture facility in Fayetteville, NC, US.
"The acquisition of Perpetual and additional rPET capacity demonstrates Alpek Polyester's ongoing commitment to sustainable product offerings to meet growing customer and consumer demand for rPET content. The addition of this facility will allow us to expand our sustainability initiatives." stated Jon McNaull, Vice President – PET Resins.
The terms of the agreement have not been disclosed and the acquisition is expected to be completed in the first quarter of 2019.
The Alpek Polyester business is an integrated brand comprising Grupo Petrotemex S.A. de C.V. and its subsidiaries, including DAK Americas, which is wholly owned by Alpek, S.A.B. de C.V. of Monterrey, Mexico. Alpek produces Terephthalic Acid (TPA/PTA), Polyethylene Terephthalate (PET) resins, Polyester Staple Fibres (PSF), Specialty Polymers and Green PET (Recycled and Renewable Bio-Based raw materials). Alpek Polyester is one of the largest integrated producers of PET resins in the world and the main producer of polyester staple fibres in the Americas.
(PRA)
---
Subscribe to Get the Latest Updates from PRA Please click here
©2018 Plastics and Rubber Asia. All rights reserved.
©2018 Plastics and Rubber Asia. All rights reserved.
Home
Terms & Conditions
Privacy Policy
Webmail
Site Map
About Us
SOCIAL