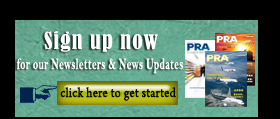 Recycling/sustainability conference in Thailand moved to June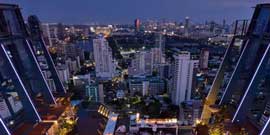 ICIS's first Asian Recycling and Sustainability Conference to have been held in Bangkok, Thailand, on 19 February has now been moved to 19 June, says the conference organiser. "After careful consideration and due to the current ongoing coronavirus situation, we have taken the decision to postpone the conference," according to a statement. The venue will remain as the Hyatt Regency Bangkok, Sukhumvit.
With the theme that will focus around 'Seeking paths and working collaboratively to establish a circular economy road map in the region', the conference was to have addressed the issue of waste in the region. 2019 has been a defining moment for the plastics industry as the drive towards a sustainable future becomes the main agenda of multinational corporations, governments and even consumers. While there is no single formula at the moment to end the problem on plastic waste, collaboration plays a critical role to bring change to what is already a worrying trend.
As the problem on plastic waste escalates, ICIS said it recognised the need to create a platform where industry professionals across the value chain can come together and discuss the issue, proposed solutions and explore partnership opportunities.
The conference will feature an interactive session allowing delegates to share ideas and opinions about the future of plastics in light of worrying trends driven by its growing negative image. In the session "Ideas for the future", delegates will be given a dedicated time to discuss the future of recycling while looking at the current industry dynamics and relevant projects ranging from huge corporations to start-ups' initiatives.
This one-day conference will also include a balanced perspective from the entire value chain including presentations from their Advocacy Partner Dow, producers Borealis, PTTGC and Indorama Ventures, a long-standing brand owners The Coca-Cola Company, Suntory Holdings and Unilever, waste management leader Suez, and many others like United Nations, Milliken & Company, Malaysian Plastics Manufacturers Association, Agriculture and Food Marketing Association for Asia and the Pacific, Double Points, ICIS with a special update from the Alliance to End Plastic Waste.
Alongside the presentations, this meeting also offers an exclusive networking opportunity to establish strong business relationships with new contacts while strengthening the existing ones. Key organisations in Asia and globally have confirmed their participation at the conference.
To discover more information such as industry-led agenda topics, thought-provoking presentations from industry leaders, partnership opportunities and limited time offers, visit the inaugural ICIS Conference at #
(PRA)
---
Subscribe to Get the Latest Updates from PRA Please click here
©2020 Plastics and Rubber Asia. All rights reserved.
©2020 Plastics and Rubber Asia. All rights reserved.
Home
Terms & Conditions
Privacy Policy
Webmail
Site Map
About Us
SOCIAL