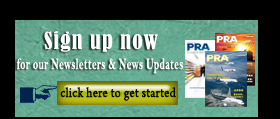 Plants: OCSiAl produces 75 tonnes/year of graphene nanotubes; Indorama starts up olefins plant in the US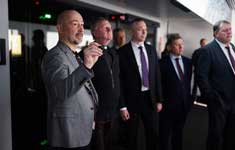 The world's largest graphene nanotube manufacturer OCSiAl says that its Graphetron 50 plant, commissioned in 2019 in test mode, has now reached its planned production capacity of 50 tonnes/year of graphene nanotubes, also known as single wall carbon nanotubes. The Russian company says it now has a capacity of 75 tonnes/year.
"The growing market demand is closely related to the ongoing revolution in the electric vehicle field. If we take into account the official plans of the largest global car manufacturers, just the Li-ion batteries for them would require 250 tonnes of graphene nanotubes in 2025," said Yury Koropachinskiy, President of OCSiAl, at the facility's opening ceremony in Novosibirsk Akademgorodok, Russia, recently.
Since its foundation, OCSiAl has constantly led the graphene nanotube market, as the company owns the world's only scalable technology for the industrial synthesis of these nanotubes. The first industrial-scale batch of graphene nanotubes – 1.2 tonnes – was synthesised by OCSiAl in 2015, which at the time exceeded the entire volume of this material ever produced since its discovery in 1991. The total combined annual capacity of the two OCSiAl production units has now reached 75 tonnes of nanotubes, which are marketed under the Tuball brand name. Thus the company's share of the global production capacity of graphene nanotubes now exceeds 90%. OCSiAl has pointed out that this is just the beginning of its production expansion to address the rapidly growing market demand for graphene nanotubes.
OCSiAl is also constructing a graphene nanotube factory in Luxembourg. The commissioning of the first production line with capacity of up to 100 tonnes/year is scheduled for 2023.
To provide even better technical support for its customers in regions with a strong OCSiAl presence, the company has launched its two Tuball Centres in Russian and China, to focus on developing new nanotechnology breakthroughs. For its European customers, OCSiAl will launch a third Tuball Centre in Luxembourg in 2020.
The company also shares its technological know-how and encourages the production of nanotube concentrates by its partners around the world. Three plants producing Tuball-based concentrates and suspensions have already been launched in China and Japan, and one more will soon be opened in Brazil.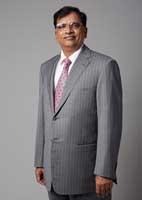 Meanwhile, in other news, Thailand-headquartered chemical firm Indorama Ventures Public Company Limited (IVL) has commenced the commercial operations of its olefins gas cracker at Indorama Ventures Olefins (IVOL) plant in Westlake, Louisiana, US.
The site has an ethylene production capacity of 440 kilotonnes/year and is highly integrated with the US Gulf Coast ethylene pipeline infrastructure for efficient distribution. This cracker is strategically positioned in the US gulf coast and allows to leverage shale gas availability. The facility is strategically positioned for long-term captive ethylene supplies to Indorama Ventures Oxide and Glycols (IVOG) plant in Clear Lake, Texas, and the recently acquired integrated EO and PO assets in Port Neches, Texas.
Dilip Kumar Agarwal, CEO of PET and Integrated Oxides and Derivatives of Indorama Ventures, said, "This is a significant milestone for IVL and strategic step forward in expanding our North American portfolio and footprint. The new plant is very strategic to the continual growth of IVL's Integrated Oxides and Derivatives segment, in-line with the company's strategy. I personally want to thank my colleagues for their tenacious efforts and their safety mindset for the commercial startup of the cracker in Westlake, LA."
(PRA)
---
Subscribe to Get the Latest Updates from PRA Please click here
©2020 Plastics and Rubber Asia. All rights reserved.
©2020 Plastics and Rubber Asia. All rights reserved.
Home
Terms & Conditions
Privacy Policy
Webmail
Site Map
About Us
SOCIAL