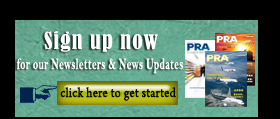 Innovative hygiene products with Kraiburg TPE compounds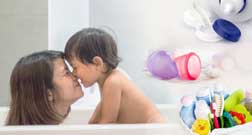 Hygiene and overall wellness are becoming priorities to boost an individual's self-esteem, with the latter being an important tool to achieving personal growth. Many hygiene products, like baby diapers and feminine hygiene products as well as men's grooming products, are becoming necessities in today's world.
Market opportunities for products that promote health and wellness are increasing, with the need for functional, safety and quality features. Kraiburg TPE manufactured a wide range of thermoplastic elastomer products and custom solutions, which offer high quality and custom-engineered TPE compounds that cater to the personal hygiene markets.
The Thermolast K and Thermolast M series compounds are especially suited to meet the needs of the market in the production of hygiene goods.
High performance functionality for everyday essentials
A comfortable grip and smooth surface not only promote visual appeal but also assure protection from sudden slip or injury when handling a product.
Kraiburg TPE's Thermolast K FC/ht series exhibits high thermal stability and excellent adhesion to PP; as well as a smooth, non-tacky feel. With excellent processing behaviour and transparency, it delivers the performance required for typical applications including diapers (elastic closure), toilet wiping aid, disposable underwear lining, contact lens container seal, razor heads, hairbrush, interdental stick, tongue cleaner, packaging, and optimised for extrusion processes, Thermolast K FC/ht series is suitable for film extrusion, and offers various colour options and effects on its compound.
Medical-grade TPE for female hygiene products
The rising awareness of women's needs is driving the demand for innovative solutions in female hygiene and care applications.
Production of such essentials like a menstrual cup, pad lining, breast pump and more is enhanced with KRAIBURG TPE's Thermolast M MC/AD1 series. This is owing to its material advantages, including optimum raw material purity and excellent adhesion to thermoplastics such as PC, ABS and PC/ABS. Other highlights of the compound are its outstanding mechanical properties, including 10 Shore A to 55 Shore D.
Furthermore, it offers excellent resealing properties and optimum sealing, and a cost-effective moulding process, with short cycle time for injection and two-component injection moulding and extrusion techniques.
Thermolast M MC/AD1 series TPEs are approved in accordance to certifications such as ISO 10993-4, 5, 10, 11 and USP class VI for applications in the medical and pharmaceutical industries.
Safe solutions for worry-free use
To ensure the highest consumer protection, the Thermoplast K series comply with international food safety regulations, including FDA Code of Federal Regulations (CFR), Title 21; Regulation (EU) No. 10/2011, EN 71/3, China GB 4806-2016, California Proposition 65 and Regulation well as the REACH and RoHS directives. Whereas, Thermolast M series can be sterilised, are recyclable and exhibit the highest purity and quality to guarantee a clean solution.
(PRA)
---
Subscribe to Get the Latest Updates from PRA Please click here
©2020 Plastics and Rubber Asia. All rights reserved.
©2020 Plastics and Rubber Asia. All rights reserved.
Home
Terms & Conditions
Privacy Policy
Webmail
Site Map
About Us
SOCIAL