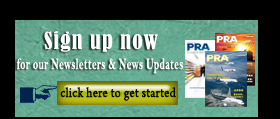 Industry News: Covid-19 to affect Chinese, global economy
Ripple effect from Asia's largest economy
With the outbreak of coronavirus (Covid-19) across China, the country, especially the epicentre of the infection in Wuhan, Hubei Province, has practically come to a standstill, with a forced lockdown on the city by authorities to curtail the spread further. With the World Health Organisation (WHO) describing it as a "very grave threat" to the world, the Chinese government has raised the emergency response to the highest level in its efforts to contain the virus.
Given this, the virus, and its spread across the globe, is expected to have a much larger negative effect on the global economy than the SARS (Severe Acute Respiratory Syndrome) outbreak in 2003, says research firm IHS Markit.
There are various factors for this: in 2003, China was the sixth largest economy, accounting for only 4.2% of world GDP. China is now the world's second largest economy, accounting for 16.3% of world GDP. This, IHS commented, "will send not ripples but waves across the globe."
And with a slowdown already brought on by the US-China trade war, the country's GDP will drop by 0.1% in 2020 and see a 0.4% reduction in China's annual growth, said IHS.
This will have a ripple effect on the global economy. "A slowdown in Chinese growth may be a significant drag on global growth. In 2002, China contributed 23% of world GDP growth, in 2019 China contributed an estimated 38% of world growth," according to IHS.
Chinese industries affected – automotive slowdown
Though China is the world's largest car market, the country's 2019 vehicle market was down by 8.2% to 25.8 million units, with a drop of 2% expected this year, according to the China Association of Automobile Manufacturers (CAAM). Last year, the market saw the second straight annual drop for the world's biggest car market, hit by a weaker economy and US-China trade tensions.
Already, CAAM expects sales to slide to about 25.31 million vehicles in 2020 and the outbreak could cause vehicle purchases to be put on hold in the coming months, taking the market down further. Hence, the next few months will prove to be crucial.
Also, the global automotive industry has a large footprint in Hubei province and Wuhan, which is China's fourth largest car manufacturing hub, and foreign vehicle makers have put on hold their China operations. The factory shutdowns compound a drop in sales in the country's automotive market.
Companies with major manufacturing operations in Hubei province include Groupe PSA, Renault, Nissan and Honda. It is also home to state-owned Chinese car manufacturer Dongfeng Motor Corp. and numerous assembly plants.
If the situation spills over into mid-March, and plants in adjacent provinces are also idled, the Chinese supply chain disruption caused by parts shortages from Hubei, could have a wider impact.
Already, South Korea's Hyundai Motor has halted production outside China because of component shortages caused by the virus, while Fiat Chrysler Automobiles NV said it may have to temporarily close a European plant if the situation worsens.
Oil market in a frenzy; polyester demand down
Meanwhile, Middle East-dominated producer group OPEC (Organisation of Petroleum Exporting Countries) has dramatically lowered its forecast for global oil demand growth to 0.99 million barrels per day (bpd) in 2020, down by 0.23 million bpd from the previous month's estimate.
According to IHS, China accounted for half of world oil demand growth in 2019, whereas in 2003, China accounted for one third of world oil demand growth. But China's demand is expected to slow down this year and a committee set up by OPEC is pushing to cut oil production by 600,000 bpd to offset the impact of the coronavirus, with a decision expected in March.
Elsewhere, Wood Mackenzie says the country's polyester and textile industries could be under pressure. Commenting, Salmon Lee, Principal Consultant, said: "Concerns among market players in the polyester chain are widespread." He explained that Hubei is an important manufacturing base for the textile industry - with many textile, print and dyeing businesses clustered there. "A prolonged transport paralysis will mean no fibres or fabrics produced in the major production bases in coastal provinces of China will be sent inland - whether by road, rail or along the Yangtze. Similarly, the delivery of apparels and other finished textile products to other parts of China, as well as exports, could also stall."
Given the above scenario, Lee says that polyester and downstream production will likely fall. "The SARS crisis in 2003 brought down Chinese polyester production for three months. Very importantly, prices tumbled for polyester products and raw materials, PTA and MEG. This rattled the petrochemical markets, including the paraxylene industry, and the plunge was seen almost across the board for the industry," he adds.
He also added that a spike in demand for medical supplies is not going to help the polyester chain. "The demand for surgical masks and protective suits has surged. The main raw material of this equipment is PP fibre. A small amount of polyester fibres, both virgin and recycled, are also used but the amount of polyester fibres in one mask has been estimated to be no more than 1-2 g, situated mainly in the elastic band."
Nevertheless, Lee expects the polyester chain may also see a quick and strong recovery (as seen in the SARS case in 2003) by the middle of the year, with the tapering of the virus.
(PRA)
---
Subscribe to Get the Latest Updates from PRA Please click here
©2020 Plastics and Rubber Asia. All rights reserved.
©2020 Plastics and Rubber Asia. All rights reserved.
Home
Terms & Conditions
Privacy Policy
Webmail
Site Map
About Us
SOCIAL