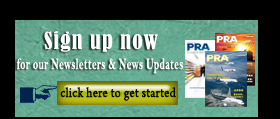 Green Tie-ups: Ineos/UPM Biofuels for bio-attributed PVC; Ineos/Forever Plast to recycle 6.5 bn bottle caps over five years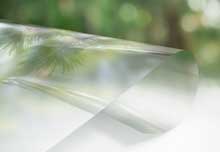 Materials firm Ineos has tied up with UPM Biofuels to produce what it says will be the world's first commercially available bio-attributed PVC made using residue from a wood pulp manufacture. Ineos says it will be produced at its facility in Köln, Germany, and it will utilise UPM BioVerno, a sustainable raw material from a renewable residue of wood pulp processing.
These new sustainable materials will be used in a wide range of products from plastic food packaging to medical and pipes. Applications also include Biovyn, the world's first commercially available bio-attributed PVC, produced by Inovyn an Ineow Business.
The agreement supports Ineos plans to make plastic from renewable raw materials, significantly reducing greenhouse gas emissions and supporting a more circular approach to Ineos Olefins & Polymers production.
The Roundtable on Sustainable Biomaterials (RSB) has certified each step in the process, starting from UPM Biofuels converting the wood-based residue (crude tall oil) into hydrocarbons, through to the final polymer.
The result of UPM Biofuels' production is a bio-based cracker feedstock that does not compete with food production. By replacing fossil based raw materials with UPM BioVerno in its cracker, INEOS products will contribute to a significant reduction in carbon emissions.
Maiju Helin, Head of Sustainability and Market Development at UPM Biofuels said, "The collaboration with INEOS is a great step forward in the bio-economy. UPM BioVerno products now help to reduce climate and environmental impacts in an even broader range of applications. Ineos's and UPM Biofuels' commitment to RSB certification creates a strong common ground to build on."
UPM's bio-based cracker feedstock will be used by Ineos to make drop-in products that have a proven positive environmental impact whilst retaining the same high performance and quality standards expected by customers.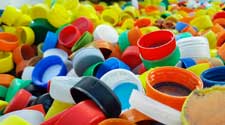 In related news, Ineos is partnering with Italian recycling company Forever Plast to recycle over 6.5 billion bottle caps into a range of new PE grades that mirror Ineos virgin grades for injection moulding and compression moulding machines. The new Recycl-IN products take Post Consumer Recyclate (PCR) from used bottle caps and carefully blend them with highly engineered virgin polymer to create new high-quality caps.
Over the next five years, Ineos expects that 6.5 billion bottle caps will be diverted from the waste stream to be recycled.
As part of its ongoing drive to support a more circular economy and significantly increase plastics recycling, Ineos says it is expanding its range of Recycl-IN polymers into the PE non-food caps market.
Iain Hogan, CEO Ineos Olefins and Polymers said "For a while PET bottles have been increasingly recycled but this is one of the first circular developments to tackle the caps. This is a major step forward. We are creating a truly circular approach to ensure used bottle caps are recycled and returned to the market as new highly engineered high-quality caps, rather than being thrown away or wasted."
This development is part of Ineos's ongoing R&D program to move to a more circular approach to plastic production to support customers globally.
(PRA)
---
Subscribe to Get the Latest Updates from PRA Please click here
©2020 Plastics and Rubber Asia. All rights reserved.
©2020 Plastics and Rubber Asia. All rights reserved.
Home
Terms & Conditions
Privacy Policy
Webmail
Site Map
About Us
SOCIAL