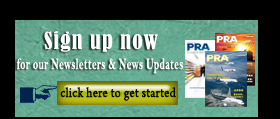 Flame retardant TPEs for the electrical sector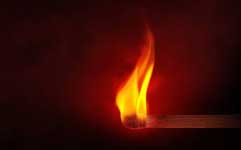 Kraiburg TPE introduces its ThermolastK flame retardant TPE series for electrical, electronics and other applications. The compound series features high flame retardancy for fire-safe materials.
Globally, fire safety regulations are becoming stringent across industries that manufacture products, which are ubiquitous to modern living. Consumer goods, building materials, furniture, vehicles and others are required to meet safety standards before they can even reach the markets. Flame retardant materials are one such solution that can effectively ensure fire worthiness of products made with flammable materials such as plastics, polymers and composites.
Kraiburg TPE, a global TPE manufacturer of a wide range of thermoplastic elastomer products and custom solutions for multiple industries, offers high quality and custom-engineered compounds for applications requiring high flame retardancy. Kraiburg TPE's Thermolast K series has selected halogen-free flame-retardant compounds that are capable of extremely high ignition temperature (Glow Wire Ignition Temperature (GWIT) 960 °C, 2 mm), while enabling slow ignition of materials and low smoke emission. Further, they are self-extinguishing and assure no dripping of flaming particles to control spread of fire. This series of compounds also have excellent adhesion to polyolefins (PP, PE). There are also specialized compounds for two-component injection moulding with ABS, PC, PBT and PA.
Solution wired for electrical and electronics
Electrical and electronics equipment such as television, computers, and similar devices are mostly built with combustible materials. These applications are often exposed to higher risk of fire incidents.
The Thermolast K flame retardant series, which passed the UL94 V, Vertical Burning Test and is UL 94-V0 (3mm) listed, mitigates fire risks for applications that include sealing and electric enclosures for television, computers, printers and other household appliances, as well as in cable clips, cable holders, electric and electronic components and seals for switch boxes.
Safer buildings and transport
Establishments and utilities in public spaces are also prone to fire outbreaks. The Thermolast K flame retardant series is suited for applications requiring high flame retardancy at low wall thickness such as in building materials used for schools, malls and hospitals. Further, the combustion delaying action of these compounds can provide adequate time for rescue during fires, and to save lives.
The selected Thermolast K series has a UL94 V0 rating at 1.5mm and 3.0mm. Its typical applications include windows and door profiles, cable clips and holders, fastenings, grommets, profiles on furniture, and various types of sealing such as seals for plugs, and switch boxes. Additionally, the Thermolast K FR 2 series meets the flame-retardant requirements R22/23 HL3 (DIN EN 45545-2) for railway applications such as for handles and handrails, affirming the TPE compounds' low level of smoke density and toxicity.
Supporting the customers to meet their requirements
Kraiburg TPE offers custom solutions that cater to multiple industries. Its service package is designed to provide support throughout the entire process: from technical expertise on customized compound modification; and technical advice on various applications and project related material selections from its competent and market specific experts and worldwide onsite representations. Furthermore, comprehensive laboratory equipment and testing options are also available to ensure the quality of our TPEs.
(PRA)
---
Subscribe to Get the Latest Updates from PRA Please click here
©2020 Plastics and Rubber Asia. All rights reserved.
©2020 Plastics and Rubber Asia. All rights reserved.
Home
Terms & Conditions
Privacy Policy
Webmail
Site Map
About Us
SOCIAL