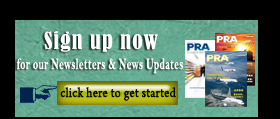 Addressing the state of plastics recycling
Plastics carry the stigma of being pollutants and environmental hazards. Thus, the campaign against plastics has spiralled uncontrollably such that plastic producers are seeking effective measures to recycle plastics into useful, valuable materials, says Angelica Buan in this report.
Environmental advocates are saying that the issue on the impact of plastics in the environment has been an elephant in the room. Quite literally, the amount of global production of plastics is pegged at 300 million tonnes/year, or about 50 million times the size of an elephant!
Thus, the gargantuan task of prevent ing and removing plastic wastes in the environment falls largely on the recycling sector, a better part of which is impaired with the right technologies for efficient sorting, collecting, and recycling.
Improving recycling output with partnerships, technologies
Demand for plastics continues to rise due to the fact that plastics remain unmatched in terms of durability, convenience of use, f lexibi l i ty for appl icat ions, and various other benefits that suit the needs of consumers.
The United Nations Environment Programme (UNEP) has indicated that recycling rates remain low at about 9% of the total global wastes produced and 14% are collected for recycling. More needs to be done. For this reason, companies, brands and academic institutions are stepping up technological innovations and measures to improve the recycling situation.
Improving i ts col lect ion of discarded product containers, US manufacturer of household cleaning supplies and other consumer chemicals SC Johnson, has partnered with Brazil-headquartered reverse logistics startup Molecoola to sponsor recycling centres in São Paulo.
The project encourages consumers to return empty containers from some of SC Johnson's household consumer brands at any of Molecoola's locations and earn points that can be redeemed, using an app, for goods and services. The points can also be used as donations to communities in São Paulo. This initiative can help increase recycling rates in Brazil, according to SC Johnson, a founding signatory to the New Plastics Economy Global Commitment and a Global Partner with the Ellen MacArthur Foundation. The company targets to make all its plastic packaging recyclable, reusable or compostable; and to triple the use of post-consumer recycled content in its packaging by 2025.
Molecoola collects and stores a broad range of recyclable materials including aerosol cans, beverage cans, paper, cardboard, chipboard, plastic, electronics and cooking oil. Since first partnering with SC Johnson in November 2018, Molecoola has collected more than 360 tonnes of recyclable materials.
Saipem, an Italian multinational oilfield services company and one of the largest in the world, is killing two birds with one stone with its new recycling technology. The company has signed a license agreement with ITEA, an Italian company that owns the patent, for application of the technology in a variety of settings. Originally designed for applications in the oil & gas sector, the technology is particularly suited to solid urban waste disposal, in particular unsorted plastic, Saipem said.
The technology is targeted to especially improve recycling of the so-called "Plasmix" or non-recyclable mixed plastics consisting of a group of heterogeneous plastics included in post-consumption wrappings, which cannot be recovered as single polymers.
The new technology, fine-tuned by ITEA, involves a particular process of plastic decomposition called "flameless oxy-combustion", explained Saipem. This produces water, energy and pure CO2, which is not emitted into the atmosphere, but which is ideal for use as a product destined for the market. Furthermore, the process is said to be flexible, relatively simple and can be exploited even in small-sized facilities.
Another advantage of the technology is that it affords the possibility to process Plasmix along with sewage sludge deriving from the treatment of wastewater, a material which at present is difficult to dispose of.
Saipem hopes that the process can lead to a noteworthy increase in the percentage of recyclable material in a sustainable way, it said.
Stretching the limits of recycling: new technologies for PET
An impediment to increasing recycling is the presence of plastic containers such as trays, polystyrene (PS) foam, plastic wraps, and other such packaging and plastic fibres that are difficult to recycle or cannot be recycled.
Offering a recycl ing solution for problematic monomer materials Poseidon Plastics, a waste polyester recycling company, has signed an agreement with global polyester films manufacturer DuPont Teijin Films (DTF) to assist and develop Poseidon's Polyester Recycling Technology and to construct an initial 10,000 tonnes/year facility.
Poseidon is a co-developer of a monomer recycling technology that converts polyester waste to recycled raw material and BHET (bis (2-hydroxyethyl) terephthalate), obtained by glycolysis of PET waste, to produce virgin PET. It had previously operated a 1,000-tonne/year pilot plant and following a series of process improvements, Poseidon will commercialise its second generation platform, known as the Poseidon Process, in the 10,000- tonne/plant.
The Poseidon Process is focused on recycling problemat ic waste st reams such as t rays, pots, containers, fibres/fabrics and all types of polyester composites into consumer grade recycled BHET. Poseidon's facility will start detailed engineering design at its Teesside, UK, site in the first quarter of 2020. Also under the agreement, a 50,000-tonne/year capacity will be designed for subsequent global licensing to support larger scale facilities.
DTF reckons that this type of monomer recycling can boost the circularity of PET, opening up new waste streams that currently cannot be economically mechanically recycled, and provide high value end markets for recycled polyester.
In a like manner, a consortium of food, drink and consumer goods companies is tackling PET plastic waste using a new technology from UK-headquartered oil & gas company BP. The consortium can facilitate the commercialisation of BP's Infinia recycling technology. The consortium comprises UK soft drinks producer Britvic; French food products company Danone; and British-Dutch consumer goods company Unilever, along with Austrian plastic packaging company Alpla and German recycling company Remondis.
BP Infinia is designed to turn opaque and difficult-torecycle PET plastic waste into recycled feedstocks that can be used to make new, high-quality PET plastic packaging again and again, with no loss in quality, says the firm. With conventional methods, difficult-to recycle PET plastic waste can degrade in quality each time it is recycled, BP explained. This year, the London-based company is constructing a US$25 million pilot plant for the Infinia technology in Naperville, US, as the next step towards full-scale commercialisation.
Meanwhile, Carbios, a green chemistry French company has forged a development agreement with biological solutions company Novozymes to secure the production of Carbios's proprietary PET-degrading enzymes on a demonstration and industrial scale.
The technology is a biology-based solution, which uses enzymes to break down widely used PET plastics and fibres. It offers a sustainable solution for the infinite recycling of PET-based products, such as water and soda bottles, plastic packaging and textiles, according to Carbios, which had its first tie up with Novozymes for PLA biodegradation, early last year.
Carbios is launching the construction of a demonstration plant this year, with the first operations expected to begin in 2021, prior to a large-scale industrial deployment.
Meanwhile, Australian packaging giant Amcor says it is leading the way in the multivitamin category with the development and launch of the segment's first PET container made from 100% post-consumer recycled content (PCR) resin. Amcor created the new, clear bottle for Ritual, a health technology company.
Amcor says PET bottles often have the lowest carbon footprint and their production results in up to 70% less greenhouse gas emissions than other packaging materials, according to its Asset Lifecycle Analysis. Maintaining colour and clarity can be challenging when using a high percentage of PCR. Amcor's engineers created a colourstable bottle for Ritual that is close to virgin PET clarity.
PCR is an available, cost competitive, and more sustainable packaging option than other choices.
Applications of chemical recycling technology
Contamination of waste streams by unrecyclable materials and other impurities, as well as a predisposition to produce low value products, pose challenges for mechanical recycling.
As a complementary recycling strategy, chemical recycling is able to break down the polymers into their chemicals or polymers feedstock. It is also able to recycle a larger array of waste plastics, including the multilayer and mixed material plastics that are otherwise difficult to handle for the mechanical recycling method.
A consortium formed by businesses to reduce the environmental impact of their packaging materials and paper, Citeo, together with global energy company Total, plastic recycling technology provider Recycling Technologies, and global brands Nestlé and Mars will examine the technical and economic feasibility of recycling complex plastic waste. These include small, flexible and multilayered food-grade packaging that are currently considered non-recyclable and are therefore either incinerated or disposed of in landfills. The project is touted to attain the globally set 30% recycled polymers target by 2030.
In the meantime, chemically recycled mixed waste plastic is finding sustainable use for a range of applications as proven by chemical firm Sabic's Trucircle initiative. The Saudi-based company offers what it calls "certified renewable polymers" created from chemically-recycled mixed plastic waste. Other advanced circular products are also offered under its newly launched Trucircle, including certified renewable PE and PP.
In a pilot project, US manufacturer of adhesive materials Avery Dennison has collaborated with Sabic in the Trucircle initiative to be able to offer rPP label materials. Avery Dennison is making the material available this year.
The California-based company said that the new material is made via feedstock recycling (pyrolysis) of mixed post-consumer plastics waste. The full value chain, from the film supplier, Avery Dennison and the converter to the brand owner, need to be ISCC chain-of-custodyaccredited to use resin from Sabic to make the rPP feedstock, so that the material is certified as a "circular polymer solution".
The initial 2020 production capacity will be expanded as new Sabic production comes on stream in 2021. The goal of the pilot is to generate learnings to be applied in 2021 when there will be wider availability of material.
PP labels are widely used in food, cosmetics, and a variety of other segments, so improvements in this area can make a major contribution to sustainability, according to Avery Dennison.
Increasing the circularity of styrene
Polystyrene (PS) is widely used by the food industry packaging; as protective material for breakable objects; and as insulation material for buildings, to name few of its valuable uses. But it also makes up a big portion of municipal solid waste (MWS). For one, it is bulky, made up of synthetic, non-renewable materials, and nonbiodegradable. Manufacturers also find it more expensive to recycle PS foams than to produce new ones. But developers of recycling technologies for PS vouch that recycling PS need not be challenging.
Focusing on the issues of recycling PS, a sodality of companies have embarked on a project. These include Ineos Styrolution, Total, Trinseoand Versalis (Eni), as well as global leaders in the manufacturing of PS and other styrenic materials. Together with the Styrenics Circular Solutions (SCS), the joint industry initiative to increase the circularity for styrenic polymers and Pyrowave, the Quebec-based developer of plastic-to-plastic chemical recycling, the companies have introduced a new collaboration including an in-depth evaluation of Pyrowave's proprietary depolymerisation technology and its utilisation for Europe.
Pyrowave's patented chemical recycling technology known as a catalytic microwave depolymerisation is a small, flexible microwave unit that enables a decentralised approach and can be installed next to existing local sorting facilities, where the waste feedstock can be found.
PS is most easily reversed into its original monomer at high yield with game-changing recycling technologies, Pyrowave says. The liquid state of its monomer enables easy purification and the recycled monomer is identical to the virgin monomer, according to Pyrowave. It can thus be processed into styrenic polymers used in multiple applications, such as packaging, electronics and medical devices with identical, virgin quality enabling all applications, including food contact. Also, it allows for continuous recycling loops, over and over again, assures the Canadian recycling technology firm.
Meanwhile, building its own trail in recycled PS is5 Trinseo. It has collaborated with Cedap, a specialist in sheet extrusion for the packaging industry. The partnership focuses on advancing the implementation of recycled PS used in food packaging applications by utilising chemically recycled PS to develop and test food grade recycled PS packaging.
Trinseo, which is building a PS chemical recycling in Europe, will also work with Cedap in developing a 100% PS-made yoghurt container.
Cedap is also involved in a Citeo-led project, which aims to create a mono material yoghurt container, including the label, lid and pot.
Meanwhile, Trinseo has also teamed up with plastics packaging makerFernholzto develop a high-quality PS product composed of 25% recycled material through a chemical recycling dissolution process. The collaboration is expected to have commercial viability by mid-year 2020.
(PRA)
---
Subscribe to Get the Latest Updates from PRA Please click here
©2020 Plastics and Rubber Asia. All rights reserved.
©2020 Plastics and Rubber Asia. All rights reserved.
Home
Terms & Conditions
Privacy Policy
Webmail
Site Map
About Us
SOCIAL