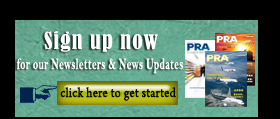 M&As: BASF closes acquisition of PA business from Solvay; Chroma Color buys Plastics Color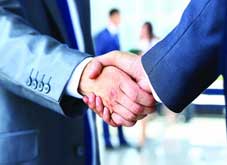 German chemicals firm BASF has closed the acquisition of Belgium-based Solvay's polyamide (PA 6.6) business. The purchase price for the polyamide business acquired by BASF on a cash and debt-free basis amounts to EUR1.3 billion; sales generated in 2018 were about EUR1 billion. The business will be integrated into the Performance Materials and Monomers divisions of BASF.
The transaction broadens BASF's polyamide capabilities with innovative and well-known products such as Technyl. This will allow BASF to support its customers with engineering plastics solutions, e.g., for autonomous driving and e-mobility. The transaction also enhances the company's access to growth markets in Asia as well as in North and South America.
Through the backward integration into the key raw material adiponitrile (ADN), BASF will now be present along the entire value chain for polyamide 6.6 and improve its supply reliability.
"With a broader portfolio, a stronger regional presence and improved supply reliability BASF will deliver significant benefits to our customers," said Wayne T. Smith, member of the Board of Executive Directors of BASF SE. "The acquisition stands for our strong commitment to the polyamide business globally."
The transaction between Solvay and BASF includes eight production sites in Germany, France, China, India, South Korea, Brazil and Mexico as well as research and development centres and technical consultation centres in Asia, North and South America. In addition, it encompasses shares in two joint ventures (JV) in France: Solvay's 50% share in the Butachimie jv with Invista to produce ADN and hexamethylenediamine (HMD) and a 51% share in the new Alsachimie jv between BASF and Domo Chemicals to produce adipic acid.
At closing, approximately 700 Solvay employees join BASF. The Alsachimie jv between BASF and Domo Chemicals in France employs approximately 650 employees, the Butachimie jv between BASF and Invista has approximately 400 employees.
In September 2017, BASF signed an agreement with Solvay on the acquisition of Solvay's global polyamide business, subject to the approval of the relevant antitrust authorities. The EU Commission approved the acquisition of the polyamide business, subject to certain conditions, on January 18, 2019. These conditions required the sale of parts of the original transaction scope to a third party, specifically Solvay's production plants and innovation competencies in the engineering plastics field in Europe. Domo Chemicals, Leuna, Germany, was approved by the E.U. Commission as the buyer. The transaction between Solvay and Domo Chemicals also closed on January 31, 2020.
In other news, US-based colour additive supplier Chroma Color Corporation continues to grow its manufacturing footprint along with its portfolio of colourant and additive technologies with its recent acquisition of Plastics Color Corporation, including its two facilities in Asheboro, North Carolina and Calumet City, Illinois. Terms of the transaction were not disclosed.
For more than 50 years, Plastics Color Corporation has delivered color concentrates, functional additives and custom polymer masterbatch. Plastics Color has held multiple certifications and accreditations, including Drug Master Files (DMFs). DMFs streamline the FDA compliance process for colours, additives and concentrates intended for medical and pharmaceutical applications that enable brand owners to get their products to market faster.
Tom Bolger, CEO of Chroma Color, noted, "PCC has a strong base of customers and is known for solution-based products and strong service, both being pillars of Chroma's offerings. Their presence in medical and pharmaceutical products, food packaging, CPG, and construction applications will bring more technologies and know-how to Chroma to allow us to better serve our customers and continue our growth."
Chroma President, Howard DeMonte, said, "We are pleased Plastics Color has joined Chroma. This acquisition further supports our strategy of pursuing sustainable, organic growth by deploying Chroma's proven patented colorant technologies into new markets such as is the case with this investment."
(PRA)
---
Subscribe to Get the Latest Updates from PRA Please click here
©2020 Plastics and Rubber Asia. All rights reserved.
©2020 Plastics and Rubber Asia. All rights reserved.
Home
Terms & Conditions
Privacy Policy
Webmail
Site Map
About Us
SOCIAL