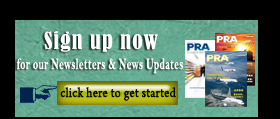 M&As: Ascend to purchase compounding/masterbatch businesses in Italy; Nagase expands capabilities in thermoplastics with acquisition in US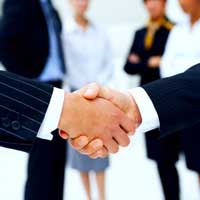 US-based Ascend Performance Materials, the largest fully integrated producer of polyamide (PA) 66 resin, is to purchase Poliblend and Esseti Plast GD from D'Ottavio Group. Terms of the transaction were not disclosed. The acquisition is expected to close in the second quarter.
The acquisition includes a manufacturing facility in Mozzate, Italy, the masterbatch portfolio of Esseti Plast GD and the engineering plastics portfolio of Poliblend, which consists of virgin and recycled grades of PA66, PA6, PBT and POM.
"This strategic acquisition marks an important transformation for our company as we grow our European manufacturing and distribution footprint. More importantly, it helps us provide our customers with a broader portfolio of high-performance, sustainable products to meet increasing demand," said Phil McDivitt, Ascend's President/CEO.
Poliblend was founded in 1999 and offers compounding and masterbatch services, including colour and additive concentrates that enhance the appeal and end-use performance of plastics products, packaging and fibers. Its certifications include ISO 9001, ISO 14001 and ISO TS 16949.
"The ability to offer our sustainable products in an ever-changing global business environment is a game changer for Ascend," said John Saunders, Ascend's European leader.
Giancarlo D'Ottavio, Poliblend's president, will continue to run Poliblend's operations and join Ascend's European management team.
"This is an exciting chapter for Poliblend. Combining the shared expertise of our companies creates opportunities to expand our reach while continuing to provide the high-quality products and service that our customers have come to trust," said D'Ottavio.
Meanwhile, in other news, Nagase Holdings America, part of Japan-headquartered chemical trading firm Nagase, is to acquire Interfacial Consultants. The latter is a US-based supplier focusing in the development of disruptive advanced materials and manufacturing process platforms, serving the transportation, construction, medical and consumer markets.
Pending completion, this transaction will represent a significant step forward in Nagase's growing commitment to increasing their R&D capabilities, particularly within the high-performance thermoplastics vertical. By tapping into Interfacial's expertise in development services, specialty materials and engineered substrates, Nagase says it aims to address customer needs by developing innovative new products and bringing them to market.
"We couldn't be more excited to combine efforts with the team at Interfacial," said Bradley Hilborn, Vice President of Strategy & Planning at Nagase Holdings America. "Interfacial has the ability to rapidly develop products and processes to manufacture at scale. This acquisition will allow Nagase to utilize those capabilities, enabling us to deliver rapid, innovative solutions to our customers across a variety of markets."
Dr. Jeffrey Cernohous, Founder, Board Member & Executive Advisor of Interfacial, also looks forward to the growth this agreement will bring. "We are excited to deepen our relationship with Nagase as a result of this transaction," Cernohous said. "This partnership will allow us to accelerate the global commercialization of products relating to our material science-based technology platforms. We look forward to working with them to achieve this goal."
Nagase owns more than 100 group companies around the globe, manufacturing and distributing various products such as resins, functional polymers, plastic products, electronic materials, functional food, pharmaceutical ingredients, and intermediates.
(PRA)
---
Subscribe to Get the Latest Updates from PRA Please click here
©2020 Plastics and Rubber Asia. All rights reserved.
©2020 Plastics and Rubber Asia. All rights reserved.
Home
Terms & Conditions
Privacy Policy
Webmail
Site Map
About Us
SOCIAL