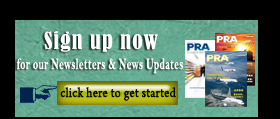 Plant Expansions: BASF opens 1st phase of antioxidants plant in Shanghai; Celanese to expand US acetic plant
German chemical giant BASF has inaugurated a new, world-scale antioxidants manufacturing plant at its Caojing site in Shanghai, China. With a capacity of 42,000 tonnes/year, the plant will produce antioxidants and associated forms and blends for the plastic additives market. The units for powder blending, liquid antioxidants and formgiving are now operational as part of the plant's first phase.
"With this investment, we strengthen our position as the leading global supplier of antioxidants," said Dr. Markus Kamieth, Member of the Board of Directors, BASF SE. "Asia is the world's largest antioxidants market and China accounts for almost 65% of the market in Asia. We expect the market will show attractive growth rates in the medium to long term."
"BASF wants to be the leading chemicals supplier for our customers," said Dr. Stephan Kothrade, President, Functions Asia Pacific, President and Chairman Greater China, BASF. "By investing in advanced production plants in China, we want to anticipate and fulfill our customers' needs even better. We will combine our unique expertise in the chemical industry with our customers' competencies, and jointly develop solutions that are both profitable and responsible."
Located at BASF's Caojing site in the Shanghai Chemical Industry Park, the new plant will benefit from its proximity to BASF's regional R&D centre in Shanghai; a hub that provides technical support to polymer producers across the region.
Meanwhile, US chemical company Celanese Corporation is initiating the reconfiguration of its global acetic acid production network through multiple value creation steps.
Celanese recently announced the planned acquisition of the carbon monoxide production unit from Linde PLC, located at the company's Clear Lake, Texas site. This acquisition increases our available raw material supply and further enhances the company's integration position and supports unparalleled operational flexibility.
In addition, the company says that its Clear Lake acetic acid facility will be expanded from 1.3 million-2 million tonnes/year by late 2021. This project is said to deliver unique network rate flexibility, improved cost structure of the global acetic acid product portfolio and a platform easily expandable by an additional 600,000 tonnes/year.
The expansion will facilitate productivity options within its global acetic acid network in both Singapore and Nanjing, China, leading to approximately 600,000 tonnes/year of production rationalization and limited net change in total system tonnage.
These projects will generate approximately US$100 million of productivity and efficiency benefits across the platform as completed.
"By reconfiguring our global production capabilities through these capital-efficient, value-creation steps, Celanese will have a more optimized production network supporting our customer base," said Todd Elliott, Celanese Senior Vice President, Acetyls. "Furthermore, this strengthening of our position in Clear Lake supports the recently completed VAM expansion."
(PRA)
---
Subscribe to Get the Latest Updates from PRA Please click here
©2018 Plastics and Rubber Asia. All rights reserved.
©2018 Plastics and Rubber Asia. All rights reserved.
Home
Terms & Conditions
Privacy Policy
Webmail
Site Map
About Us
SOCIAL