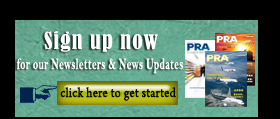 Plant Additions: Tekni-Plex adds silicone tubing extrusion line in China plant; Chem-Trend enhances R&D capabilities in Europe
US supplier of packaging, compounds and tubing to medical manufacturing OEMs, Tekni-Plex has installed an additional silicone tubing extrusion line in its Suzhou, China, plant that will increase capacity and enable the addition of smaller sizes of tubing.
The new line can produce tubing with inside diameters of 0.2 to 25 mm, wall thicknesses from 0.10 to 3 mm and tolerances as low as +/- 0.03 mm. The expanded range of Natvar single-lumen silicone tubing is intended to better serve a range of medical pump applications, including peristaltic and patient-controlled analgesia (PCA) pumps.
Silicone tubing can withstand a range of temperatures and chemicals without losing strength or flexibility. Additionally, it does not support microbiological growth, making it suitable for medical and pharmaceutical pump applications, said the company. For peristaltic pumps, tubing size and tolerance is critical. The wall thickness of the tube must precisely match the gap between the pump roller and housing. Slight differences or irregularities in wall thickness can significantly reduce the life of a pump. Tekni-Plex's silicone tubing offers tolerances as low as +/- 0.03 mm.
"The ability to supply tight tolerances in silicone tubing from our China facility will be of interest to pump manufacturers who assemble their medical devices in the region and have had challenges sourcing quality tubing," explains Bob Donohue, General Manager, Natvar, a Tekni-Plex business that extrudes medical-grade tubing at manufacturing facilities in the US, Costa Rica, China and Belgium.
"Further, our manufacturing capability in China is backed by Tekni-Plex's global technology base."
The Suzhou facility opened in 2017, backed by a US$15 million investment to support the growing needs of the Asia-Pacific pharmaceutical and medical device markets, as well as to provide a secondary supply source for other regions.
Meanwhile in other news, another US firm Chem-Trend, which specialises in release agents, purging compounds, and other process chemical specialties, has opened a R&D laboratory in Maisach, Germany, about 25 km west of Munich. The new lab space will enhance Chem-Trend's existing R&D capabilities and joins Chem-Trend's network of innovative laboratories across the globe.
Chem-Trend's parent company, Freudenberg Chemical Specialities (FCS), has invested roughly EUR40 million into the expansive new facility – spanning almost 10 acres. Various parts of the facility will be used by FCS's Chem-Trend, Klüber Lubrication, and OKS business units. The integrated space includes areas for R&D, warehousing, training, dining, and administrative services. This major investment primarily aims to amplify service, enhance technical support, and advance development capabilities for its customers over the long term, says Chem-Trend.
Chem-Trend's technology centre includes new equipment and dedicated laboratory space for its thermoplastics, polyurethane, and wood composite R&D teams. The centre combines a future-oriented layout with maximum flexibility to address future growth and industry shifts. The expanded lab space — especially the new test field for product development, evaluation, and demonstration — is key to delivering elevated service to customers, with a special focus on Europe-based OEMs.
This latest investment continues a movement for both Chem-Trend and FCS: enhancing laboratory spaces, development, testing equipment, and increasing R&D personnel around the world. These updates allow Chem-Trend to develop the latest testing methodologies to create breakthrough technologies for its customers, it says.
(PRA)
---
Subscribe to Get the Latest Updates from PRA Please click here
©2018 Plastics and Rubber Asia. All rights reserved.
©2018 Plastics and Rubber Asia. All rights reserved.
Home
Terms & Conditions
Privacy Policy
Webmail
Site Map
About Us
SOCIAL