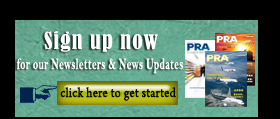 Country Focus: Indonesia in readiness for a sustainability agenda
Also, download this story from the electronic issue here
Indonesia is making the cut in its Industry 4.0 ambitions with a sustainability agenda. Sustainability through the recycling innovation was an overarching theme at the Plastics and Rubber (P&R) Indonesia show held in November last year in Jakarta. Organised by PT Pamerindo Indonesia, the show featured technology solutions for recycling, material economies and productivity across a range of industries.
From a top polluter to a waste-solution provider?
A 2015 University of Georgia study alleging Indonesia as the world's worst polluter of the oceans has pushed the country to right its wrongs, such as its commitment to reducing waste by 70% by 2025, and investing US$1 billion/year to curb waste accumulation in its oceans. The government has also struck deals with investors to create an infrastructure for this.
However, not all Indonesians are convinced by the US study. Amelia Maran of the Indonesia Plastic Recyclers (IPR) refuted the 2015 study, opining that the sampling and information used were not obtained first hand from Indonesia. As well, the methodology used is under question by the Ministry of Industry.
Meanwhile, Sutrisno of the 60-member GIATPI (Indonesia Woven Polyolefin Manufacturers Association) also said the Georgia study pitched "incorrect data". He added, "When we make our products, we make it a point that we use recyclable materials."
While the waste management situation in Indonesia is far from perfect, challenges are being addressed, said Maran. "Government regulation is still lacking for effective recycling. Now, we are just starting to disseminate information to the public about recycling," she said, adding that IPR is a relatively new organisation that has yet a clear vision of a circular economy.
The association currently has 40 members, all of whom are recycling companies.
"Indonesia has a sizeable recycling industry, with about 1.1 million tonnes/ year of plastic waste recycled," Maran said. Yet, the rate is still low at 20%, she said, suggesting the need for more municipal recycling facilities (MRFs) and the implementation of a proper waste management/collection system.
The plastic bag ban, specifically in retail markets, Maran observed has lacked the grit to curb waste. "Some supermarkets have started charging for plastic bags but this practice has been stopped, to avoid the bags landing up in landfills and thereafter in the oceans."
Plastic ban not a cure-all to waste problem
PT Chandra Asri Petrochemical, Indonesia's largest petrochemical company, is also of a mind that the bottom line of the waste problem is not the plastic itself but in how people manage waste. "Chandra Asri is focusing on educating people," said Andri Wijaya, Engineer Technical Services.
Wijaya and his colleague, Polymer Sales Executive Mario Saputra, also opined that there are solutions more viable than a ban. "We need to think of ways to recover energy from waste plastic as well as use the waste in road construction."
He offered that Chandra Asri is collaborating with the Ministry of People Housing and Public Works with its sustainable programme, whereby plastic waste is recycled into pellets, which are blended into a road bitumen mix, with the pellets making up 30% of the mix.
In fact, Chandra Asri's petrochemical complex located in Cilegon, Banten, has made use of the plastic asphalt on a road outside, containing 6% or 3 tonnes of plastic waste, for a start.
Meanwhile, Chandra Asri also offers the oxodegradable plastic. "Oxo-degradables degrade by oxygen, not by biological means. It is an oil-based option and the cost (of oxo-degradables) is nearly the same as that of conventional plastics. Thus, they are used in plastic bags by some retailers," said Wijaya.
Redeeming the value of plastic waste with recycling
A prerequisite in a circular economy is the recyclability of materials. In this regard, recycling technologies become co-creators of the industry to achieve circularity.
To counter the low adoption of recycling is to make the process less complicated and Polystar, a third time exhibitor in P&R Indonesia, says it offers such a solution. The firm says its HNT three-in-one machine line, which combines a cutter compactor with extruding and pelletising systems, boasts a high efficiency output and can process different plastic types, including HDPE, LDPE, LLDPE, BOPP, OPP and CPP.
Meanwhile, German blown film extrusion technology specialist Hosokawa Alpine, which was pitching its technology for film lines at the show, is pushing for complete PE solutions for films for better recyclability.
"The future will be more on recyclability of products. Having said this, we need to create products that are easily recyclable," said Joachim Oberhauer, Operations Director, at Hosokawa Alpine. "Many products are made with a combination of materials like PA, PE, and other such types that are complicated to recycle. That is why we are promoting the three or five-layer PE film solutions for better recyclability later," he said.
Edge with energy and material economies
Machines that are energy efficient are sought after for their promise of savings in energy consumption and production costs.
Thailand-based blow moulding machine maker Sabmann Blasformtechnik was promoting its all-electric blow moulding (EBM) machines for producing containers of 5 ml to 100 l. Netnapit Hoonkaeo, Director, underscoring the significance of efficiency, assured that for processors wanting a switch from traditional hydraulic machines to EBMs can immediately enjoy energy savings. "Energy consumption is around 0.22 kw/kg with up to about 60% savings," Hoonkaeo said.
KG Ravi and Suresh Mohan from PT Ergon Oil Indonesia reiterated that Indonesia's lower cost of labour and operations, nonetheless, would benefit from energy efficient strategies. US-based Ergon that is involved in crude oil processing and naphthenic and paraffin speciality oils has storage facilities in Indonesia.
At the show, Ergon featured its Hyprene process oil, which Mohan touted as "genuine naphthenic oils produced to exacting specifications and designed for a variety of processing applications with good solvency, low odour and colour stability characteristics".
Meanwhile, Dutch dosing equipment firm Movacolor is latching onto accuracy to achieving savings. At the Jakarta show, Movacolor highlighted its gravimetric MC Balance doser, featuring a dosing cylinder and patented weighing technology, which ensures "accurate dosing, even when low dosage rates are required". In this way, savings on expensive additives, like masterbatch, stabilisers and liquid additives, can be achieved, said Anders Olsson, Sales Director APAC for Movacolor.
MC Balance's dosing cylinder releases the additive in a steady flow, while the stepper motor ensures maximum control with no stoppages or pulsations, said Olsson.
Representing the marvel of i4.0, MC Balance also calibrates the dosages and adjusts it automatically through the MCSmart system. Olsson explained: "MCSmart can monitor every shot, right down to the percentages of additives and regrinds used. It's like a 100% quality assurance software that is working 24 hours. The data is stored in a server and is easy to retrieve for later use."
Energy reduction is definitely a priority for customers, according to Dario Pagetti, Sales Area Manager, Colines, an Italian extrusion line producer.
At the show, Colines introduced an MDO unit, equipped with cloud technology, for energy/ material savings. "We have introduced a new 4.0 industry software that allows us to manage and troubleshoot via a computer and the Internet, from Italy," Pagetti said, adding that Colines runs service points in Indonesia as well as Thailand and India, and from this year, in China, too.
First time exhibitor at the show, Austrian extrusion machinery maker SML, hails a combination of quality, innovation and efficiency as its formula for sustainability. At the show, the Malaysian arm of SML promoted lines for economical production of large quantities through the extra wide CPP film line. With a maximum output of 2,300 kg/hour, the CPP line also provides the advantages of reduced labour costs as well as less kW/kg power consumption requirement.
Gerald Ausweger, Managing Director at SML, also spoke about the new barrier sheet lines, installed in Thailand for a packaging company, as an example of efficiency SML caters to.
Outlook for the Indonesian and Asian markets
Polystar, which has recently moved to a much larger location in Tainan near its previous facility, has witnessed 30% growth in sales, according to David Lo, Marketing Manager of the Taiwanese recycling machine company, partly due to the opportunities presented by China's plastic waste import ban.
"Vietnam has been a main market; and Malaysia and Japan offer opportunities. This is since China has barred waste shipments from other countries and we are able to service these countries," Lo said.
Lo of Polystar sees recycling as a long term staple for i4.0 economies in Asia, including Indonesia. "In five to ten years, recycling will be an important business in Indonesia and in Asia. Recycling solutions will be important tools in the future due to the dwindling energy and petroleum supply. We can use plastic waste efficiently to recover energy for further use," he said.
Alluding to the potential of postconsumer waste as a source of high-value materials, Lo also said that recycling is an important issue in Indonesia as it is a huge market due to the large number of film processors catering to the packaging sector.
SML, which accounts for half the global market share in stretch films, and is the largest supplier for cast film lines worldwide, has a mixed outlook for 2019. In the context of the company's performance and that of the plastic machine sector in the previous year, Ausweger said: "The last few years for plastic machine manufacturers, with regards to Asia, have been really tremendous and companies are really investing into new capacities. I think that this good business climate will carry over through 2019, but may eventually slow down."
"The impact of the US trade policies and the imposed duties on certain imported products, may result in uncertainties (in the industry); and in Europe, which historically has a low unemployment rate, will slow down slightly. But on the whole, economies are still doing well," he added, concluding on an optimistic note for the industry sector.
(PRA)
---
Subscribe to Get the Latest Updates from PRA Please click here
©2018 Plastics and Rubber Asia. All rights reserved.
©2018 Plastics and Rubber Asia. All rights reserved.
Home
Terms & Conditions
Privacy Policy
Webmail
Site Map
About Us
SOCIAL