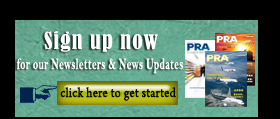 Composites: Biobased solutions for a regenerative global economy
Also, download this story from the electronic issue here
Biocomposites are being introduced as renewable, recyclable, and low-cost solutions that present a right fit for industries seeking to reduce their carbon footprint, says Angelica Buan in this report.
Amid efforts to reduce carbon footprint of major industries, where are we in the issue of achieving full circularity? Barely there, according to a latest circular economy report.
The issue of climate change is behind global efforts to decarbonise, and which led to the creation of the Intergovernmental Panel on Climate Change (IPCC) in 1989, Kyoto Protocol in 1997, and Paris Climate Agreement in 2015, to mention a few international initiatives for sustainability.
However, the use of non-recyclable, non-renewable sourced materials continues unabated. Resource extraction and greenhouse gas emissions, which characterise among other manmade activities a linear economy, are prevailing. This trend, thus, makes full circularity a pipe dream.
Biocomposites a real deal
Nevertheless, the trend towards bio-materials is growing. Biocomposites, also known as natural fibre composites (NFCs), are materials that combine a resin matrix and plant-based reinforcement. They are recyclable, degradable and renewable. For this reason, the market share for biocomposites is anticipated to grow.
Citing a market report by Grand View Research, the global biocomposites market is expected to post a 12.5% growth by 2025.
Hedging on the bamboo plant in aerospace applications
The FUI BAMCO (bamboo long fibre-reinforced biobased matrix composite) French consortium, comprising eight industry stakeholders, companies and research laboratories, is developing biosourced composites using long bamboo fibres. This is a novel take beyond existing biocomposites based on flax and hemp fibres.
The companies include: French specialty chemicals company Arkema; bamboo-reinforced composite specialist Cobratex; France-based engineering company Assystem Technologies; functional materials specialist Specific Polymers; R&D organisation CIRIMAT; Compositadour, a technological platform for R&D and training on composites materials and robotic processes; French light aircraft maker Lisa Aeronautics and mechanical engineering and composite firm Mécano ID.
The companies are designing a biocomposite material for application in the aerospace sector as some polymer composites like glass/phenolic composites will soon be impacted by the European Reach regulation. As a result, there is an urgent need to develop equally effective solutions, the group said.
Assystem Technologies and CIRIMAT have been working together for over four years on the bamboo fibre-reinforced composite. Features are light weight, thermal resistance and mechanical properties in terms of strength and impact/vibration absorption.
Bamboo is ecologically viable for its rapid growth, low water consumption, low soil usage, and no use of fertilisers or pesticides.
For aerospace applications, BAMCO composites may be used in cabin interiors, cover panels and fuselage cladding panels, and even in the on-board galleys used to prepare and store in-flight meals on aircraft. Lisa Aeronautics will incorporate a prototype component in its future aircraft.
Additionally, the composites may be used in the manufacture of finished components for use in the marine and leisure sports markets.
The BAMCO material has entered its operational phase with the launch of development work. The first prototype components are scheduled for 2021, say the partners.
Fibres reinventing the wheel in automotive applications
Lightweighting to increase fuel efficiency is a touchstone in today's vehicle manufacturing. Thus, more of its parts and non-structural components, from the chassis and power train to fuel systems are made of plastics to significantly reduce weight.
Biocomposites can also be used to enable light weighting and biodegradability, as well as cost reduction for manufacturers.
Palm fibre biomass is the basis of the biocomposite developed by a team of researchers led by Dr Hom Dhakal of the Advanced Materials and Manufacturing (AMM) Research Group at the University of Portsmouth. It also involves researchers from the University of Cambridge, INRA (Institut National de la Recherche Agronomique), and University of Britanny.
The new material based on date palm fibre polycaprolactone (PCL), obtained from agricultural waste, can be used in non-structural parts, such as car bumpers and door linings. The fibres, from the sheath of the date palm tree, are common in North Africa and the Middle East.
Citing findings of their study published in the journal Industrial Crops and Products, the researchers found that the date palm fibre PCL had increased tensile strength and achieved better low-velocity impact resistance than traditional man-made composites.
Meanwhile, US-headquartered materials company Celanese and US-based fibre-based packaging producer International Paper have collaborated on developing cellulose fibre-reinforced PP for automotive applications.
The new material, known as Thrive, is said to render weight savings of up to 25% per part as well as cycle time reductions of 20-40%, with energy savings resulting in an estimated 14 million kg of carbon dioxide reductions.
US car maker Ford used the Thrive composite in the centre console carrier of its 2018 Lincoln Continental luxury sedan, demonstrating that this natural thermoplastic fibre blend can meet dimensional stability and component performance requirements while using existing tooling.
Cruising along the same direction is German automobile manufacturer Porsche. Its latest midengine race car, Porsche 718 Cayman GT4 Clubsport, features natural-fibre body parts, said to be the first-ever production race car to feature this, according to Porsche. The driver and co-driver doors and the rear wing are made of an organic fibre mix, sourced primarily from agricultural by-products such as flax or hemp fibres and feature similar properties to carbon fibre in terms of weight and stiffness.
The car maker highlights that the new Porsche race car not only showcased improved driveability and faster lap times but also the use of sustainable raw materials.
Decarbonising the construction industry
Deforestation contributes to worsening climate change, and thus lesser use of wood, particularly in building and construction is sought by consumers and manufacturers.
The demand for wood plastic composites (WPCs) in the building and construction sector is driving growth of the global composites market that is estimated to reach nearly US$8 billion by 2023, growing at a CAGR of 7.9% from 2018, according to Research and Markets.
For wood finish enthusiasts, they are not shortchanged with WPCs used in decking, railings and fencing. This is because WPCs exhibit wood-like finishing and durability, as well as moisture-resistance, non-toxicity and low maintenance benefits; and most importantly, the incorporation of biobased materials adds up to the ecofriendly appeal of the material.
Further, according to Research and Markets findings, PE-based biocomposite is expected to remain the largest segment and witness the highest growth over the forecast period because of its durability, near-zero moisture absorption, chemical inertness, and ease of processing.
Getting woody with biobased WPCs
Biobased WPCs have already been applied for sustainable architecture, such as the first research pavilion of the BioMat (Department of Biobased Materials and Materials Cycles in Architecture) research group at ITKE (Institute
of Building Structures and Structural Design) in Stuttgart, Germany. A ten-month project presented in mid-2018, the pavilion comprises a double-curved, parametrically designed segmental shell of light, single-curved wood and biocomposite elements that is supported by three curved crossed wooden beams.
Architects, academic experts and students, with support from the University of Stuttgart, the German Agency for Renewable Resources (FNR) under the Ministry of Food and Agriculture (BMEL), the Baden-Württemberg Foundation, and multiple industrial funding collaborated on the project.
BioMat has been engaged in the project that spans from 2017 to 2020 to develop extruded and co-extruded profiles made of plant residue-reinforced bioplastics for windows and other architectural applications, with project partners Fraunhofer Institute for Wood Research, Naftex GmbH, Profine GmbH, and ETS Extrusionstechnik Mathias Stange.
The BioProfile project involves the study on profiles made of plant residues as a source for natural fibres reinforced by biopolymers.
According to BioMat, although different environmental impacts of manufacturing windows and facade elements were taken into consideration by many partners involved in the building industry sector, bio-based fibre reinforced materials have not still been able to supplement PVC, even partially in the production of façade and windows profiles.
The project, thus, aims to develop marketable window and façade profiles made of both biopolymers and renewable plant residuals with biobased additives. The project focuses on both material composition and fabrication process for extrusion and coextrusion to encounter the multitude of requirements, such as flame protection, UV resistance, thermomechanical impacts, heat transmission behaviour and formability to achieve various geometrical possibilities suiting different architectural designs, BioMat furthered.
Additionally, because the natural fibres utilised in this project are agricultural wastes, the outcome offers an environmental solution to reduce resource consumption, as well as improve the environmental impact of the building industry.
More room for improvement required
While it is recognised that biocomposites are environmentally sound alternatives to traditional materials, experts find that the material requires further improvements to be on a par with synthetic materials in terms of adoptability and production, to say the least.
For example, a recent study by Canada's University of British Columbia, Okanagan School of Engineering (UBC Okanagan), found that infiltration of mould in biocomposites, can lead to early deterioration and structural failure of products.
Researchers at UBC Okanagan, in collaboration with MIT (Massachusetts Institute of Technology), and the National Research Council of Canada, have been studying the development and application of bio-sourced composites, specifically flax and hemp fibres.
The fibres, which are abundant in Canada, can be mixed with other materials to create cheaper, recyclable, and effective composite material products that are used by a range of industries, including transportation.
In the study, which was published in Materials journal, researchers conducted a number of experiments to determine if and when mould will grow on biomaterials; and the effect of fungal growth on the final product.
Fibre sheets were created for the purpose of the study. UBC researcher Bryn Crawford reasoned that raw natural fibres are basically prone to developing moulds when exposed to high relative humidity. Moreover, the potential for premature structural failure can occur, he said.
The findings may have exposed the weakness of biocomposites, nonetheless, they provide insight for the industry on how to produce high-quality and durable biomaterials through more R&D efforts.
Along the same vein, adoptability is restraining biocomposites market growth. Dr Dhakal of the AMM Research Group, which led the palm fibre study, opined that obtaining consistent, reliable properties is a challenge at the moment.
It can also take a long while to convince people to use a new class of materials, such as natural fibre-reinforced composites for non-structural and structural applications, he said, suggesting that further research and innovation among experts in institutions and industries can unleash the full potential of biocomposites for use in a wide range of applications and end products.
(PRA)
---
Subscribe to Get the Latest Updates from PRA Please click here
©2018 Plastics and Rubber Asia. All rights reserved.
©2018 Plastics and Rubber Asia. All rights reserved.
Home
Terms & Conditions
Privacy Policy
Webmail
Site Map
About Us
SOCIAL