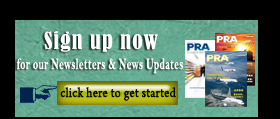 Closing the loop with food wastage
Also, download this story from the electronic issue here
Managing food waste calls for an effective food strategy, which should include integrating it into the circular economy system for biobased plastics to maximise value, says Angelica Buan in this report.
When it comes to the issue of surmounting wastes entering the environment, plastics always get the flak. However, organic wastes that include agricultural and plant-based materials, food leftovers, wood, and the like, taking up a significant portion of generated municipal solid wastes (MWS), are not getting as much attention, possibly due to their degradable nature. In today's call for greater circularity, it is time to view organic waste as a high value resource.
Food wastes are especially under the lens of material circularity. It is estimated that a third of the food produced globally for food consumption at 1.3 billion tonnes is lost or wasted.
According t o the UN Food and Agriculture Organisation (FAO) data, per capita waste by consumers is between 95-115 kg/year in Europe and North America; while consumers in sub-Saharan Africa, south and south-eastern Asia throw away 6-11 kg/year.
With this much food waste, composting is no longer an adequate solution to mitigate it, but valorising it into high value materials is.
Adoption of renewable-based materials sought
Global food waste costs an estimated US$1 trillion, according to the FAO. In the US alone, approximately 150,000 tonnes/day of food is wasted.
Recently, a group of US businesses and environmental leaders launched the Plant Based Products Council (PBPC), a collective of organisations that aims to steer the global economy toward more sustainable and responsible consumer products and packaging through greater use of plant-based materials.
The PBPC, a latest among the roster of global initiatives for biosourced materials, promotes the adoption and use of products derived from renewable biomass. The group, through private sector programmes and government policies, will encourage the use of renewable materials and feedstocks, including policies to reduce carbon emissions, improve water quality and soil health, and reduce solid waste destined for landfills by purposeful closed loop endof- life strategies through recycling and composting.
PBPC's membership comprises large and small businesses from across the US that produce, distribute, or sell products/packaging from renewable biomass inputs, as well as those organisations that pledged to build a more sustainable future. Currently, the organisation includes Cargill, Tate & Lyle, WestRock-Multi Packaging Solutions, Loliware, Visolis Biotechnology, Hemp Industries Association, and more.
A thorny recipe for plastics from durian
Meanwhile, in the Southeast Asian region, the durian fruit, infamous for its pungent smell and thorny skin, is being honed to provide a solution for biodegradable packaging material.
Researchers at the Nanyang Technological University (NTU) in Singapore have utilised durian husks to develop biodegradable packaging materials.
The durian contains pectin, a carbohydrate polymer that is present in cells of plants. Pectin derived from fruits has been used in materials such as adhesives and films.
The team of Singaporean researchers, led by Professor William Chen, Director of NTU's food science and technology programme, extracted pectin from ground durian husks.
The cellulose powder obtained from the process was used to create sheets of the material, which can purportedly degrade within a month if composted in soil. Colouring can be introduced into the cellulosic material. The team is further exploring the commercial potential of the durian-derived material with several food and beverage companies.
Bioplastics from seeds
Composting of certain food wastes ensures a sustainable end-of-life cycle. Even if organic wastes, especially of fruits and vegetables, are not upcycled into new materials they can still contribute to agricultural sustainability by making soil healthy.
However, not all fruit pits, specifically the stone-hard pits of avocadoes or olives, can be easily composted.
A start-up Mexican company Biofase has developed a patented process to produce a bioplastic from avocado pits, considered as agro-industrial wastes. The bioplastic is used to make disposable drinking straws and cutlery.
Scott Mungía, Founder of the Michoacan-based company has been using this process since 2012, for extracting a molecular compound from the seed to obtain a biopolymer that could be moulded into any shape. The resulting bioplastic degrades in 240 days in the environment, says the company.
Biofase's plant, sited in Morelia city, is reportedly churning out 130 tonnes of the bioplastic, 40% of which is made into straws. It consumes 15 tonnes/day of avocado seeds, which it sources from US-headquartered food company Simplot. The Biofase facility exports 80% of its output to the North, Central and South Americas and is looking at opening a 700-tonne/month capacity plant in the near future.
In a related development, Turkey-based start-up Biolive, led by researcher Duygu Yilmaz, has developed a sustainable plastic based on olive pits.
The cellulosic agent in olives is used to produce a bioplastic that is viable for use in a variety of applications, from electronics and toys to food packaging. Biolive is able to produce 3.5 tonnes of material from 5 tonnes of olive seeds that are collected from companies manufacturing olive oil.
Biopolymers from agricultural wastes
Waste olives have been a major ingredient in a number of material developments. Wastes from olive oil production have been converted into bioethanol for vehicle fuel by a team of researchers from the University of Haifa, Israel.
Meanwhile, another olive bioplastic breakthrough has been ini t iated by Spanish researcher Jesús Zorrilla. From olive skins, he was able to produce PHA (polyhydroxyalkanoate) biopolyesters that are synthesised by microorganisms. PHAs are water soluble, degradable, biocompatible and non-toxic, and thus are suitable for a range of industry applications.
Along the same vein, Teysha Technologies, a UK-based bioplastics start-up has developed a technology for organic-based plastic substitute.
Its "plug-and-play" process, as the company calls it, obtains monomers and co-monomers from biobased feedstock, such as starches and agricultural waste, to produce biopolymers that can be used in various applications, from medical implants and medical mouldings to food packaging and construction components.
Teysha claims that its technology can produce biopolycarbonate (bioPC) materials that are rigid or flexible, or that offer different thermal properties. The process uses polyhydroxyl natural products as monomeric building blocks and carbonates as the linkages to produce the bioPCs. With the technology, it is possible to control the biodegradation of the polymers, the company said. The materials are said to be fully compatible with existing production methods and adapt to current manufacturing facilities.
Meanwhile, Italian bioplastics firm Bio-on and agricultural firm Gruppo Rivoira have joined forces to develop bioplastic materials from agricultural waste to make packaging for fruits and vegetables.
Their joint venture, Zeropack, will be able to produce films, small and large containers and labels based on bioplastics. These items will be produced from fruit and vegetable waste and will be 100% natural and biodegradable. Zeropack has licensed Bio-on's bioplastics technology to support its efforts.
Bio-on has developed a process in which sugar cane or sugar beet pulp is fermented to make PHA resins. Bio-on researchers, based on its work on bioplastics applications, found that PHA bioplastics can replace most of the plastics used in food packaging, specifically for fruits, vegetables, meat, fish and cheese.
All the bioplastics developed by Bio-on, both PHAs and PHBs (polyhydroxybutyrates), are obtained from renewable plant sources without any competition with food chains, it said. In most cases the materials guarantee the same thermo-mechanical properties of traditional plastics with the advantage of being completely ecofriendly and 100% biodegradable in a natural way.
Edible films made from apples
An apple a day not only keeps the doctor away but also food wastage. Scientists from the Samara Polytech in Russia have developed edible films utilising Russian apples and natural ingredients.
The product was initially designed for astronauts, according to the head of the project team, Nadezhda Makarova, and aimed at space menu modification. The packaging can be stored with food, can be heated and eaten, and therefore works well in outer space where other packaging materials are inconvenient to use and dispose of. The packaging is also suitable for use in the Arctic territories, on offshore oil platforms, and even during long journeys.
The unique food wrap is based on fruit or vegetable puree, which consists of natural ingredients and contains no dyes or preservatives. Apples, due to their viscoplastic properties and good taste, turn out to be more suitable in this concoction. The product is very low on caloric value, and thus can be considered a dietary addition. It is also strong enough to withstand boiling water.
Fruit and vegetable puree is taken as a liquid mass with a plasticiser, and then the mass is dried at a temperature of no higher than 60°C so that the resulting product does not become too brittle.
The project team has created more than 500 experimental edible films samples. The prototypes showed a high level of material strength and are able to compete with the materials obtained from cellulose, the team said.
From packaging, edible dishware is also a prospective offering. The same technology is applied to produce the product but the viscous mass is poured into a special mould, and then dried. Additionally, the edible dishware can dissolve in 12 hours when placed in water.
Unlocking the potential of chitosan from shells
Seafood processing industries are mostly discarding the head and shell portions of seafood. Tonnes of these wastes are released into the environment through landfills. However, waste products from seafood are a mine of useable compounds. For example, shrimp waste products contain 63.8% protein, 1.73% fat and chitin/ chitosan, according to the FAO.
Researchers at Canada's McGill University are among those who have harnessed the potential of shell waste products, not only of seafood but also other insects. The team have discovered a method, based on mechanochemistry and ageing, to create biodegradable plast ic f rom the hard shel ls of lobsters, shrimps, crabs and insects such as crickets and beetles. This process turns chitin into a new, long molecular weight polymer called chitosan.
This new material has interesting mechanical properties and is envisaged for applications where durability and biodegradability are required, such as in biomedical, food packaging and high value fibres, according to researchers Audrey Moore and Thomas Di Nardo. The materials have the potential for other applications too, including 3D printing, cutlery, and other plastic products.
Chitosan is not a novel find, as it has already been used in pharmaceutical, cosmetics, and textiles, to cite a few industries. But producing it on a large scale has been a stumbling block, the researchers said, thus aiming to overturn this challenge with their process.
(PRA)
---
Subscribe to Get the Latest Updates from PRA Please click here
©2018 Plastics and Rubber Asia. All rights reserved.
©2018 Plastics and Rubber Asia. All rights reserved.
Home
Terms & Conditions
Privacy Policy
Webmail
Site Map
About Us
SOCIAL