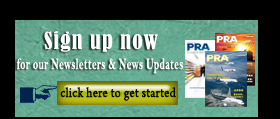 Country Focus: South Korea; where innovation is king for growth of industries
Also, download this story from the electronic issue here
Call it the Korean Wave! South Korea's claim to fame goes beyond its cultural economy popularised by Hallyu and culinary tourism. Its flair for innovation has transformed the country into a major global innovator resilient to economic downturns, says Angelica Buan in this report.
South Korea is the world's fifth largest exporter and the 15th largest economy. The latest World Bank (WB) data places its GDP at US$1.6 trillion. The country has enjoyed moderate inflation, since the Asian financial crisis in late 1990s, and has promoted the implementation of economic reforms, opening up to more foreign investments; and flexing its free trade agreements to 27, some with its major markets of China and the US.
Strong as it is, South Korea, dubbed as the Land of the Morning Calm, buckled to the detrimental impact of certain global economic issues, such as the trade feud between the US and China.
China and the US are the country's leading export destinations, respectively accounting for export values of US$142.1 billion and US$68.8 billion in 2017.
According to the Korea Development Institute (KDI)'s analysis, domestic demand in both China and South Korea will be affected by the China-US trade dispute. KDI estimated that a 10% decrease in China's exports to the US could dent South Korea's GDP by a slight 0.31%.
Already, revenues from South Korea's major products have shrunk along China's economic slowdown. A data from the Ministry of Trade, Industry and Energy (MOTIE) indicated that exports to China in January fell by 19.1% to US$10.8 billion, due to a decline in sales of semiconductors, general machinery, petroleum products, and wireless communication devices.
On the whole, South Korea's exports in January were shown to decrease 5.8% to US$46.4 billion against the same period a year ago.
If this was not enough, South Korea's economic growth rate also showed it has cooled to 2.7% in 2018 against the 3.1% growth over the previous year. KDI, which projected growth this year to continue to linger below the 3% mark, points to the weak performance of the manufacturing sector, along with the services and construction sectors, as stunting the growth.
Mecca for technology: betting on semiconductors, chips and OLEDs
But it is not all downhill. Growth industries, such as electric vehicles, renewables, and packaging, are anticipated to buoy the economy, plus the government has identified what it calls "new promising export items", including secondary batteries and displays.
South Korea can also tap into its capability in technology and innovation. In this aspect, the country has already outpaced two of Asia's highly developed economies, Singapore and Japan, according to the Bloomberg Innovation Index 2018.
The semiconductor industry, specifically memory chips manufacturing, is South Korea's asset. This industry ranks second in the world, representing over 16% of the entire global market. It also supplies more than half of the world's demand for memory chips.
In the last quarter of 2018, South Korea's semiconductor exports crossed US$100 billion, surpassing the previous year's exports valued at U$98 billion, MOTIE said. This is attributed to technology titans like multinational electronics company Samsung and SK Hynix, the world's second-largest memory chipmaker and the fifth-largest semiconductor company.
The government, in bid to further boost the chip market as well as its display technology capability, has bankrolled KRW2 trillion for developing next-generation chips and post-OLEDs (organic light emitting diodes); as well as for solid-state, lithium-sulphur and lithium-metal batteries through joint investments with the private sector.
The OLED market posted a double-digit growth of 12.8% to US$799 million in January due to increasing demand for large panels and mobile phones, as well as due to the rising OLED prices. For example, exports of secondary batteries rose 14.5% to US$660 million, and have consistently shown growth for three consecutive years, against the back of increased demand in electric vehicles (EVs) and energy storage systems.
Around KRW120 trillion will be invested by the private sector to build an industrial cluster for chip businesses, which would house four fabrication plants and about 50 suppliers. The construction of the new cluster will begin in 2021 and start chip manufacturing from 2025.
Maintaining a global lead with EVs, hydrogen cars
South Korea's automotive industry remains a key economic driver, accounting for 10% of the country's GDP, with the rise of eco-friendly cars and EVs contributing significantly to the growth. Meanwhile, hydrogen vehicles are making inroads as the country is pushing for clean energy, and to reduce dependency from imported energy sources.
The country closed last year with a double digit growth in automotive production as well as exports compared to a year earlier, according to MOTIE. In January this year, automobile exports increased 22.6% year-on-year to 219,313 vehicles on account of newly introduced models, a base effect, and higher demand for eco-friendly cars, it said. Overseas shipments of eco-friendly cars increased 70.8% to 22,933 vehicles. Likewise, domestic sales of green cars reached 12,374 units, up by 19.3%.
Backing up the automotive industry, the government has laid out a comprehensive plan including injecting funds of up to KRW3.5 trillion of liquidity support and loan guarantees for automotive makers who would like to secure new businesses.
Moreover, the government is reinforcing its goal to increase EV use to 430,000 vehicles by 2022 and to pump up production of locally manufactured green cars from the current 1.5% to more than 10%.
Moving forward, exports of EVs are anticipated to increase seven times from the current 36,000 units to 250,000 units, while exports of hydrogen vehicles will be expanded 17 times to 5,000/year by 2022.
South Korea's hydrogen economy roadmap sets to promote eco-friendly automobiles and power cells that could generate KRW43 trillion for the economy by 2040.
On target by 2040 is to raise production of hydrogen vehicles to 6.2 million, including 3.3 million for exports; hydrogen refuelling stations to 1,200, and to ramp up supply of power-generating fuel cells. The increased production is also expected to generate positive growth for related industries, such as automotive parts.
Costs and safety risks of utilising hydrogen energy are also being addressed. Hydrogen reportedly costs approximately KRW8,000/kg, and the government plans to more than halve the cost by 2040. Meanwhile, charging stations can be installed in downtown areas to mitigate risks, if any.
It is expected that with the increased production of hydrogen-powered vehicles, South Korea will be positioned as a global leader in eco-friendly car manufacturing.
Beating headwinds with innovations, partnerships
Major industry players including Hyundai, Kia, GM Korea, SsangYong and Renault Samsung have remained resilient through the cycle of decreased output of 2.1% in 2018, due to a slowdown in domestic sales and exports, as well as the temporary shutdown of some of the factories.
However, an anticipated rebound is expected this year with new models, partnerships, innovation of mobility concepts, and push of more sales domestically and in developed markets, other than the US and China.
In 2018, Hyundai Motor posted 1.8% increase in vehicle sales, led by its enhanced SUV line up, it said. Total sales in markets, other than South Korea, were up nearly 5.6 million units, represented by sales growth in major regions including Europe, Russia and Brazil. Its domestic sales rose by 4.7% to 721,078 units, against the previous year.
Targeting a combined sales of 4.68 million units this year, Hyundai said it is continuing to buttress its smart mobility solutions capabilities, while increasing investments in R&D and expanding strategic partnerships with global ICT leaders.
Hyundai has also partnered with its peer car maker, Kia Motors, for an EV charging and automated valet parking system (AVPS) concept.
According to the partners, the system will offer convenience to drivers who are faced with overcrowding of both parking and charging locations as EVs are becoming mainstream. Hyundai and Kia are considering commercialising the technology upon the launch of level 4 autonomous vehicles by 2025. Hyundai and Kia also plan to commercialise autonomous vehicles in various smart cities from 2021, with a goal of launching fully autonomous vehicles by 2030.
Seoul-headquartered Kia Motors is flexing its capabilities in eco-friendly vehicles, as well as advancing into manufacturing autonomous and connected cars.
The car maker posted global sales of 208,908 units of passenger cars, recreational vehicles (RVs) and commercial vehicles in January, representing a 1.2% year-on-year increase.
SsangYong Motor, the South Korean unit of Indian car maker Mahindra & Mahindra Ltd, is raising KRW50 billion to invest into new vehicle development and modernisation of its production facility.
The company, which posted 0.2% decreased sales in December, is gaining momentum on increased domestic sales, which went up slightly by 0.1% to 10,656 units in December. Relatedly, SsangYong Motor is campaigning its future mobility vision, to produce more autonomous, connected vehicles and EVs.
Incheon-headquartered GM Korea reported January sales of 38,705 units, with domestic sales totalling 5,053 units, and exports of 33,652 units. The company, which exported about 1 million complete vehicles and vehicle kits to about 120 markets around the world in 2018, is currently working on its plan to complete the spin-off of its R&D operations into a standalone company.
Even with the backing of major shareholders, the spin-off had been opposed by unionised workers on concerns of closure in the long-term. But GM has assured workers it would not close its South Korean manufacturing facilities and the new standalone company, GM Technical Centre Korea, started operations in early January.
GM Korea, along with its industry compatriots, has vowed to continue to innovate to moor the country's economy to more stable grounds and greater competitiveness.
It is against this backdrop that the 25th edition of the plastics machinery show, Koplas 2019, will be held from 12-16 March in Goyang, South Korea.
(PRA)
---
Subscribe to Get the Latest Updates from PRA Please click here
©2018 Plastics and Rubber Asia. All rights reserved.
©2018 Plastics and Rubber Asia. All rights reserved.
Home
Terms & Conditions
Privacy Policy
Webmail
Site Map
About Us
SOCIAL