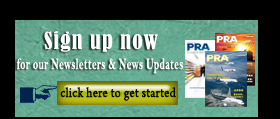 KraussMaffei takes over Pultrex; expands in area of pultrusion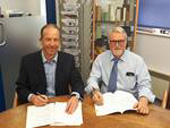 German machinery firm KraussMaffei has signed a share purchase agreement with Pultrex Ltd., based in Manningtree, Essex/UK. The company says with this purchase it strengthens its system competence in the area of pultrusion. Pultrex is one of the leading providers of pultrusion, pullwinding and filament winding systems, and is itself a manufacturer of pultrusion profiles.
"With the company Pultrex, we have a valuable, experienced partner at our side, with whom we will expand our pultrusion business division for the long term," explains Nicolas Beyl, President of the Reaction Process Machinery segment at KraussMaffei Group. Pultrex has over 40 years of experience in the field of pultrusion, the continuous strand drawing of fiber-reinforced profiles and round rods. More than 600 Pultrex pultrusion systems are in use worldwide. The product portfolio includes complete pultrusion, pullwinding and filament winding systems.
In addition, Pultrex manufactures profiles for numerous customers, for example in the construction, transport and wind power industries.
Colin Leek, Managing Director of Pultrex, said: "The range of use of pultruded profiles is extremely diverse and continues to grow. Thanks to the cooperation with KraussMaffei, completely new opportunities and applications will arise for us and our customers. Our partnership with the globally active technology leader, in particular the worldwide sales and service network, will be of great benefit to all our customers."
KraussMaffei entered the pultrusion market in 2017, setting new standards with the iPul system. Its core competences include the expertise and experience with mixing and metering systems, as well as mould technology. "With the expertise and experience of Pultrex, we are complementing our system competence and now offer the entire value chain from a single supplier. At the same time, we will together pursue the aim of promoting standardized pultrusion system construction, thus offering our customers solutions with optimum price-performance ratios," adds Beyl.
The Manningtree location of Pultrex will be the KraussMaffei Competence Centre for the construction of pullers, filament winding and pullwinding systems. At the same time, Pultrex expertise and experience will be used in the design of resin-impregnating bath systems for pultrusion.
Profile production in Manningtree will continue on the same scale plus customers will be able to test their prototypes and the respective series production on location and take the experience and knowledge gained into account in their development work.
The metering machines for the iPul systems come from Munich, the moulds from the KraussMaffei location Harderberg in Germany.
(PRA)
---
Subscribe to Get the Latest Updates from PRA Please click here
©2018 Plastics and Rubber Asia. All rights reserved.
©2018 Plastics and Rubber Asia. All rights reserved.
Home
Terms & Conditions
Privacy Policy
Webmail
Site Map
About Us
SOCIAL