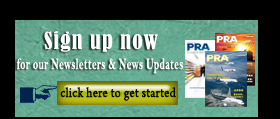 M&As: Ineos Styrolution completes acquisition of PS sites in China; IVL firms up buy of Brazilian firm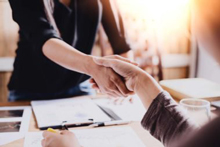 Styrenics specialist Ineos Styrolution has completed the acquisition of the polystyrene (PS) sites from Total SA, following receipt of all applicable regulatory and legal approvals. The transaction, which was agreed in August last year, includes the purchase of the Foshan site in the Guangdong Province in South China and the Ningbo site in the Zhejiang Province in Eastern China and two related sales offices in Guangzhou and Shanghai. The annual nameplate capacity of each site is 200,000 tonnes/year.
The transaction supports Ineos Styrolution's Triple Shift growth strategy, as it will increase the company's manufacturing footprint in Asia, and provides access to the domestic market in China with locally produced materials.
"We continue to execute on our growth strategy," comments Kevin McQuade, CEO Ineos Styrolution. "After the integration of the K-Resin business, the current deal marks our second acquisition in Asia, a region that we have identified as a focus growth region for Ineos Styrolution."
In other news, Bangkok-headquartered chemical firm Indorama Ventures Public Company Limited (IVL), has completed its acquisition of M&G Fibras Brasil, in Cabo de Santo Agostinho, Brazil. The Cabo plant manufactures and supplies polyester staple fibre, with total polymerization capacity of 75,000 tonnes/year.
Indorama Ventures had previously announced its agreement to acquire M&G Fibras Brasil in November 2018, following the acquisition of Brazil's largest PET asset announced in the first quarter of 2018. This acquisition is the Company's debut into the fibre business in Brazil and is a strategic step forward. It provides IVL a unique opportunity to add capacity in fibres and establish its presence in South America's largest economy, Brazil.
IVL says the acquisition will significantly boost its presence in the fast-growing market in Brazil, where the domestic demand is expected to grow in response to a recent recovery in consumption. In addition, IVL says it is well-positioned to expand more into nonwoven applications which are growing strongly in Brazil, supported by the presence of global brands. The acquisition will also strengthen the Company's 'Home and Lifestyle' portfolio.
IVL boasts an excellent track record of successfully integrating acquired business into its operations, and driving synergistic growth. It also anticipates lowering its fixed costs by creating synergies and operating efficiencies, driven by supply chain optimization with the delivery of PTA from a nearby location, and consolidation of its commercial offices by joining with IVL's PET site. Further synergies will be realized through logistic advantages due to established free trade agreements with other Latin American countries.
(PRA)
---
Subscribe to Get the Latest Updates from PRA Please click here
©2018 Plastics and Rubber Asia. All rights reserved.
©2018 Plastics and Rubber Asia. All rights reserved.
Home
Terms & Conditions
Privacy Policy
Webmail
Site Map
About Us
SOCIAL