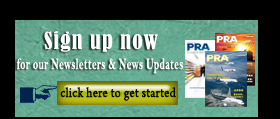 Weener Plastics has the right PCR mix for caps, closures
The Netherlands-headquartered Weener Plastics (WP) has initiated sustainability moves for its PCR-based products. It has introduced non-food standard caps and closures made from up to 100% Post-consumer recycled (PCR) polypropylene (PP).
Weener, in its press statement said that it has carried out extensive testing to come up with the right PCR grade, or a mix of PCR and virgin material, whilst meeting product specifications and performance requirements. The selected PCR material has proven suitable for non-food caps and closures without compromising on functionality.
The process window for the manufacturing of WP's caps and closures, in combination with advanced tooling, is sound and allows a range of different raw material grades. Most PCR materials are grey, as they consist of a mix of different colours of waste. This affects the available colour pallet of recycled PCR products. WP has also investigated a number of options and different shades and colours are feasible.
"There is sufficient PP consumer waste available to transform to high quality PCR material, with several renowned suppliers offering different grades. WP can offer the standard overcap range in PCR in a price range neutral to caps made of virgin material, so there is no reason not to contribute to a more sustainable future, " Weener stated.
Besides the PCR programme, WP has more sustainability initiatives in place. To make recycling easier and facilitate the circular economy of plastics, WP uses its design-for-recycling capabilities to develop new products. The one-piece Integrated Spray caps for aerosols, Pure Dispense dispensing closure and Smart+ dosing closure – all mono-material products – are prime examples of products that benefit environmental sustainability.
(PRA)
Copyright (c) 2018 www.plasticsandrubberasia.com. All rights reserved.