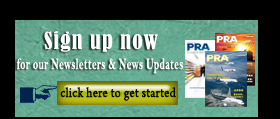 UK tackles plastics waste; palace bars straws, bottles
No more straws in the palace. Following a documentary on wildlife in the Commonwealth by environmentalist and veteran broadcaster Sir David Attenborough, the Buckingham Palace stated that its time to quit using plastic bottles and straws.
According to reports, it is no other than Queen Elizabeth II herself who wanted plastic straws and bottles banished from the royal household, a move that has resonated with the UK's long-term initiative to eliminate most plastics by 2042.
In January, Prime Minister Theresa May had announced the British government's intent to ban "avoidable" plastics, starting with plastic-free aisles in supermarkets; plastic innovations receiving fund support; as well, mulling changes to the tax levies and charges on single-use plastics, starting with a 5p charge for plastic carrier bags.
The UK's plastics industry is huge, comprising some 6,200 firms, of which, about 5,200 are defined as 'manufacturers of plastics products, according to the British Plastics Federation. Instituting an agenda that will cut down on plastics use will significantly lessen environmental impact of waste plastics. The British Prime Minister described the surmounting plastics waste issue as "one of the great environmental scourges of our time".
---
Subscribe to Get the Latest Updates from PRA Please click here
(PRA)
Copyright (c) 2018 www.plasticsandrubberasia.com. All rights reserved.