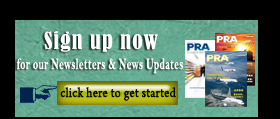 Songwon starts production of phenolic antioxidant at Gujarat plant
To ensure the availability of Songnox 5650 worldwide, South Korean specialty chemicals manufacturer Songwon has started to manufacture the product at its Panoli plant in Gujarat, India since September.
Songnox 5650 is a high molecular weight, multifunctional phenolic antioxidant primarily used as a post-polymerisation process stabiliser for unsaturated elastomers.
The Panoli site was acquired from Bangalore-based SeQuent Scientific Limited when Songwon acquired the latter's specialty chemicals business in 2014.
Elena Scaltritti, Leader Polymer Stabilisers of Songwon commented: "In the last three years, Songwon has continuously invested in the Panoli site to develop it into a hub for specialty chemicals, including Songnox 5650".
Phenolic antioxidants are highly effective, non-discolouring stabilisers for organic substrates that are prone to oxidation, including plastics, synthetic fibres, elastomers and waxes. They act as free radical scavengers, and are mainly used to protect the finished product.
Thomas Schmutz, Leader Technical Service & Application Development said, "Songnox 5650 can match the performance of stabilisers that have to be used in much larger amounts; And as a result of its very low volatility, there is virtually no product loss during polymer processing, drying or storage. These features make it highly cost effective."
This non-staining antioxidant is suitable for a variety of elastomers, including polybutadiene, polyisoprene, emulsion styrene butadiene, nitrile rubber, carboxylated styrene-butadiene-rubber latex and styrene copolymers. It can also be used in hot melt, solvent-based adhesives as well as natural and synthetic tackifier resins.
Songnox 5650 has broad food contact approval, making it especially suitable for pressure sensitive adhesives. Besides high protection against oxidation, it provides good long term thermal stability.
---
Subscribe to Get the Latest Updates from PRA Please click here
(PRA)
Copyright (c) 2018 www.plasticsandrubberasia.com. All rights reserved.