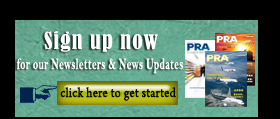 Plant Expansions: RTP expands to Poland; Sabic to expand PEI/PPE capacity in Singapore/Netherlands
US-based custom compounder RTP Company has expanded its operations in Poland with a 7,990 sq m facility located at Prologis Park V in Wroclaw. This newest manufacturing location will support regional demand and provide a consistent supply of RTP Company's custom compounded thermoplastics to customers operating in Europe, says the firm.
"RTP Company is excited to expand service to our customers in the European market through the addition of this facility in Poland," says Danny Miles, RTP Company's Vice President and Managing Director - Europe. The facility is expected to open in summer of 2018, and is anticipated to employ 25 or more people.
Located in Prologis Park V in Nowa Wieś Wrocławska, the new facility will have a wide dock area and a high clearance ceiling. It will include external office space and a laboratory with controlled temperature and humidity. The production area will feature extra natural light and be equipped with additional ventilation and drainage, and will accommodate up to six production lines. In addition to its excellent location, the park provides RTP Company with the ability to expand operations in the future. To assist in facilitating the expansion, RTP Company chose Prologis, a global leader in real estate logistics and a partner in the US.
In other news, in response to customer needs, materials firm Sabic has announced projects in Asia and the Netherlands designed to increase global capacity for two of its high-performance engineering thermoplastic materials, Ultem and Noryl resins. To increase capacity for Ultem polyetherimide (PEI) material, SabiC plans to expand its existing footprint in Singapore where it currently has compounding operations, pending final government clearance. The planned new production facility in Singapore is expected to go online in the first half of 2021. The company also plans to recommission operations at its Bergen op Zoom PPE resin plant in the Netherlands by the end of 2019 to produce polyphenylene ether (PPE), the base resin for its line of Noryl resins and oligomers.
Ultem resins are currently produced in two locations, Mt. Vernon, Indiana, US, and Cartagena, Spain. The planned operations in Singapore will localise supply for customers in Asia, reducing lead times, especially for shorter qualification cycle applications. When fully operational, the Singapore facility is expected to increase capacity by 50% over a 2018 baseline.
Sabic says it will be the only petrochemical company with the ability to produce the high heat resin in Asia, the Americas and Europe. The decision to recommission the Bergen op Zoom Noryl resins facility provides customers with a second source of PPE resins globally, and affirms Sabic's commitment to the European market and global customers who specify their material solution needs from Europe. When operational, the Bergen op Zoom facility is expected to add more than 40% global capacity over a 2017 baseline.
In the meantime, Sabic expects incremental manufacturing process improvements at the Selkirk, New York, and Mt. Vernon plants to provide increases in PPE resin and PEI resin production by the end of 2018. The resulting supply gains will be used to meet growing demand and improve lead times for customers.
---
Subscribe to Get the Latest Updates from PRA Please click here
(PRA)
Copyright (c) 2018 www.plasticsandrubberasia.com. All rights reserved.