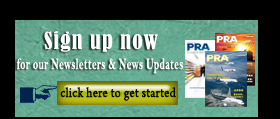 Plant Expansions: Klöckner Pentaplast to expand medical plant in Switzerland; Evonik adds on to PA12 powder plant in Germany
German rigid/flexible packaging maker Klöckner Pentaplast's Pharmaceutical & Medical Device Films Division (kp Pharma) is investing EUR5 million in its Bern, Switzerland facility to expand capacity at the Swiss facility by 30% to address ever-changing market needs in EMEA and support expansion into Asia.
Tracey Peacock, President, Pharmaceutical & Medical Device Films at kp, says, "We are seeing substantial growth in our barrier product segments in EMEA in response to the increased moisture and oxygen sensitivity of new drugs."
This latest investment comes less than 2 years after the addition of significant laminating capacity in EMEA with the expansion of the Pharmaceutical manufacturing center in Montabaur, Germany. The new capacity will also support the Asian market as it continues to experience double-digit growth.
According to Peacock, "Asia provides excellent opportunities for kp as regulation continues to increase with many EMEA and US standards being adopted. We are invigorated by the opportunities, and this expansion, supported by local manufacturing and slitting capability in Thailand and China, is just the beginning of some exciting plans we have."
The new capability can be expected to be operational by the end of 2018, according to Peacock.
In other news, German chemicals firm Evonik has opened another production line for speciality polyamide 12 powders (PA 12) of its Vestosint brand at its largest global production site in the Marl Chemical Park, Germany.
The new facility primarily produces high-performance powders for the 3D printing market, which is expanding heavily with double-digit growth rates.
"Polyamide 12 is part of our strategic Smart Materials growth engine that involves optimizing the performance and efficiency of products with improved materials. We significantly expanded our polyamide 12 powder plant in Marl in order to support the development of future-oriented technologies such as 3D printing with innovative solutions," says Harald Schwager, Deputy Chairman of the Executive Board of Evonik.
The investment volume for the new plant is in the mid double-digit million Euro range. With the new plant, Evonik is increasing its existing annual capacities for PA 12 powders by 50%. The speciality chemicals company manufactures its high-performance powders from PA 12 granulate in a proprietary process in its integrated production network for polyamide 12 products.
Evonik markets the high-performance polymer polyamide 12 as a powder, for example for coating metals in household goods, dishwasher baskets, in the automotive industry or in medical technology. In addition, Evonik has for many years been engaged in the development of speciality polymer powders that enable the industrial production of high-tech components based on 3D printing.
---
Subscribe to Get the Latest Updates from PRA Please click here
(PRA)
Copyright (c) 2018 www.plasticsandrubberasia.com. All rights reserved.