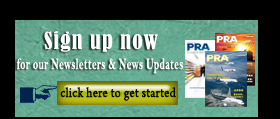 Plant Expansions: BASF to double MDI capacity in US; Asahi to expand nylon capacity in Japan
German chemicals firm BASF will start the construction of a new methylene diphenyl diisocyanate (MDI) synthesis unit at the company's Verbund site in Geismar, Louisiana, in early Q2 2018. Planning and engineering for the new unit started in 2016 and were recently completed.
The new plant is an important step to double BASF's annual MDI capacity in Geismar from 300,000 tonnes to close to 600,000 tonnes in the medium term. With this investment, BASF supports the growth of its North American MDI customers.
MDI is an important component for polyurethanes – an extremely versatile plastics material that contributes to improved insulation for appliances, provides lighter materials for cars and helps save energy in buildings.
Meanwhile in other news, Asahi Kasei will expand capacity for its Leona nylon 66 filament in Nobeoka, Miyazaki, Japan. Said to have exceptional strength, heat resistance, durability, and light weight, Leona nylon 66 filament is widely used in industrial applications, notably airbags and tyre cord for the automotive industry, satisfying rigorous quality requirements.
The firm says its nylon 66 filament is enjoying remarkable growth in its predominant application of airbags, as vehicle production in Asia increases and the airbag installation rate rises in line with heightened safety requirements. This capacity expansion will enable Asahi Kasei to meet increasing demand as the market continues to grow.
It will expand capacity by 5,000 tonnes/year (currently it is producing 33,000 tonnes/year), Start-up will be in the first half of fiscal year 2019.
Ryujiro Yoshino, Senior General Manager of the Leona Filament Division, said, "With increased capacity for Leona nylon 66 filament, we will meet the strong demand growth which is being driven by greater vehicle production, stricter safety regulations, and the use of more airbags per vehicle. We will work to further enhance our supply configuration, considering subsequent capacity expansions, as we continue to expand the business."
(PRA)
Copyright (c) 2018 www.plasticsandrubberasia.com. All rights reserved.