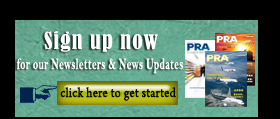 Plant Capacity Expansions: Westlake to expand PVC capacities; Dongming Hengchang Petrochemical to build PP plant in China
US-based Westlake Chemical Corporation will expand capacities for the production of PVC and vinyl chloride monomer (VCM) at three of its chemical facilities. Two of the plants are located in Germany (Burghausen, Gendorf) and one is located in Geismar, Louisiana. The expansions in Burghausen and Geismar are expected to be completed in 2019. The Gendorf expansions are expected to be completed in 2020 and 2021.
The expansion projects are expected to add 340,000 tonnes/year of additional PVC and 90,000 tonnes/year of additional VCM to the company's production. Specialty PVC will be expanded at Burghausen and suspension PVC will be expanded at Geismar. VCM production will be expanded at Geismar and Gendorf. In addition, chlor-alkali production will be expanded at the Gendorf facility, adding approximately 25,000 tonnes/year of chlorine capacity and the associated 27,200 tonnes/yeaar of membrane caustic soda capacity.
"The chlor-alkali, PVC and VCM capacity expansions in Germany will be our first since we completed the acquisition of our Vinnolit subsidiary in 2014," said Westlake Chemical President and CEO Albert Chao. "These PVC and VCM expansions support our integrated vinyl products chain and demonstrate Westlake's commitment to provide our global customers with additional production to meet their growing needs."
Meanwhile, in other news, Dongming Hengchang Petrochemical Co. will built a 200 kilotonne/year PP plant in Heze City, Shandong Province, China.
It has selected LyondellBasell's Spheripol polypropylene technology said to utilise the newest catalyst technology, enabling the production of reactor-based product families with increased efficiency. Polypropylene grades produced with the Spheripol process are used to manufacture film for the safe storage of food, plastic pipes for the delivery of drinking water and wastewater removal and sterile syringes in modern healthcare.
"The Spheripol process is recognised globally as the benchmark in polypropylene process technology," said Dan Coombs, Executive Vice President Global Manufacturing, Refining, Projects and Technology at LyondellBasell. "It provides our customers with an elegant and economical method to efficiently and reliably produce a wide range of premium-quality polypropylene grades. "
Spheripol PP process technology has more than 22 million tonnes of licensed capacity.
---
Subscribe to Get the Latest Updates from PRA Please click here
(PRA)
Copyright (c) 2018 www.plasticsandrubberasia.com. All rights reserved.