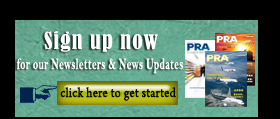 GS Caltex to invest in facility for feedstock in South Korea
South Korea's leading oil refiner GS Caltex will invest US$1.8 billion in an olefin production facility and mixed feed cracker, near its plant located in Yeosu, South Jeolla Province. The company said it plans to produce propylene and ethylene, basic raw materials for petrochemicals, producing 700,000 tonnes/year of ethylene and 500,000 tonnes/year of propylene.
The investment is expected to be finalised at the end of this month after an agreement with Chevron, a partner of GS Caltex. The ground breaking is targeted for 2019 and the plant to be started up by 2022.
The mixed feed cracker (MFC) facility will be for producing ethylene and propylene among others. MFC differs from petrochemical companies' naphtha cracking centres (NCCs), which mainly use naphtha as a raw material. In addition to naphtha, MFC has the advantage of being able to use various oils and gases such as liquefied petroleum gas (LPG) and by-product gas produced in the refinery process as raw materials.
"The decision to invest in MFC facilities was made to build a balanced business portfolio by entering the olefin business which has strong growth potential and can expand into a variety of downstream business items," a GS Caltex official was quoted as having said.
A news report said the company reached its decision in accordance with its long-term growth strategy to pursue sustainable growth in the future such as diversifying its business portfolio centred on oil refining and aromatics and pruning profit volatility.
---
Subscribe to Get the Latest Updates from PRA Please click here
(PRA)
Copyright (c) 2018 www.plasticsandrubberasia.com. All rights reserved.