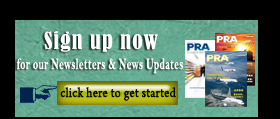 Envision Plastics pioneers the 100% OceanBound resin bottle
US-based HDPE Recycling company Envision Plastics launches the world's first bottle using its proprietary OceanBound Plastic at 100% content and as the sole colourant carrier. Envision's OceanBound Plastic is made from completely recycled plastic with the added benefit of being collected from at-risk areas which eliminates that plastic from reaching beaches and waterways.
Dan Ferus, General Manager of Envision Plastics, stated, "Envision is proud of the work we are doing by collecting and recycling OceanBound Plastic, but we are excited that it was able to displace 100% of the virgin resin in the bottle and colorant."
The bottle is currently being used to package Primal Group's ViTA brand of natural, plant science-powered personal care products. Envision has also worked with California-headquartered bottle producer Classic Containers in the launch of the first 100% OceanBound resin bottle.
Envision's OceanBound Plastic is a fully traceable, versatile resin that can be further processed into natural and mixed colour as well as the many proprietary products Envision offers including Prisma and Deodorised Resin. Envision leverages the capabilities of its global supply chain and technical and manufacturing expertise to deliver this revolutionary product, which is fit for most HDPE plastic applications.
---
Subscribe to Get the Latest Updates from PRA Please click here
(PRA)
Copyright (c) 2018 www.plasticsandrubberasia.com. All rights reserved.