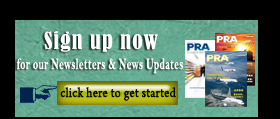 DowDuPont packaging, other segments gain on consumer demand
DowDupont has reported net sales of US$6.1 billion for its Packaging & Specialty Plastics segment, up 17% from previous year's US$5.2 billion sales. Sales growth was driven by volume gains of 8%, local price increases of 7% and a 2% tailwind from currency, primarily in Europe, it said. Volume highlights included double-digit percent growth in North America and EMEA on higher hydrocarbons sales, new capacity additions on the US Gulf Coast and ramp-up in Sadara production. Local price gains were recorded in all geographic regions.
The Packaging and Specialty Plastics business grew volume on continued consumer-led demand across key end-markets. Notable highlights included double-digit sales growth in food and specialty packaging as well as in industrial and consumer packaging end-markets in EMEA, enabled by the contributions of volumes from the Sadara joint venture.
Volume growth in North America was driven by robust demand in food and specialty packaging as well as in health and hygiene applications, supported by start-up of the ELITE polyethylene unit.
Gradual recovery from hurricane-related supply limitations continued to impact polyethylene sales volumes, particularly exports to Latin America, as well as global sales of ethylene copolymers and products for wire and cable applications. The business also delivered volume gains in elastomers applications, including: footwear and photovoltaics applications in Asia Pacific; hot melt adhesives in EMEA; and infrastructure applications in North America.
Ed Breen, chief executive officer of DowDuPont commented on the company's 2017 fourth quarter results: "We delivered these results while completing our merger, realigning the business around key end-markets, and achieving more than US$800 million in run-rate savings from our cost synergy programmes. Based on the progress we've made, we are raising our commitment for cost synergies from US$3 billion to US$3.3 billion, an increase of 10%. We also are making significant progress standing up the intended public companies, which we now expect to spin about 14 to 16 months from today".
Andrew Liveris, Executive Chairman of DowDuPont commented that the emerging middle class in developing economies, including India, China, Africa and the Middle East, continues to support sustainable growth. This and the market growth in the developing economies of US, Germany, France, Canada and the UK bode well for products and technologies within DowDuPont's portfolio, which are well positioned to meet growing needs in the Materials Science, Agriculture and Specialty Product sectors, he said.
(PRA)
Copyright (c) 2018 www.plasticsandrubberasia.com. All rights reserved.