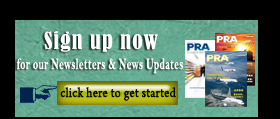 Chinaplas 2018: A must-see array of exciting events
Chinaplas, a leading trade fair for the plastics and rubber industries, offers a technology-oriented platform for those sectors globally. Not only will 4,000 distinguished exhibitors showcase their advanced products and services at Chinaplas 2018, show organiser Adsale Exhibition Services Ltd will also hold several exciting concurrent events. These will include "3rd Industry 4.0 Conference", "Tech Talk", "Medical Plastics Connect" and "CMF Inspiration for Design x Innovation".
Experts from all over the world will gather at a huge, new venue in Shanghai on April 24-27 to assess market trends and highlight innovative technologies.
3rd Industry 4.0 Conference – a taste of world-class excellence
Industry 4.0 solutions facilitate business transformation. Chinaplas started organising a conference on this topic two years ago and received enthusiastic feedback. With continuing, full support from VDMA, the German Engineering Federation, the "3rd Industry 4.0 Conference" will take place at Chinaplas 2018. Drawing on an accumulation of Industry 4.0 experience among global enterprises, the topics of this conference will be far-reaching and practical. Participants can expect plenty of industry 4.0 factory case studies and in-depth application discussions. Three sessions — covering automotive, electrical and electronics, and packaging — will be organised to suit end-users' needs. Participants will be inspired by the best proven German practices, to help them stride into Industry 4.0 era. At present, Arburg, EREMA, KUKA, KraussMaffei, RWTH Aachen University, Wittmann Battenfeld and other well-known enterprises have confirmed their presence as guest speakers. The conference is scheduled on April 24-25 (afternoon) and April 26 (morning).
Tech Talk to cover advanced technologies
For the plastics and rubber industries, Chinaplas is a sort of "annual tournament" where companies
and organisations compete for visitors' attention.
The organiser introduced "Tech Talk" last year to enrich the technology content of Chinaplas, creating a platform for international exhibitors to launch their state-of-the-art products. The previous Chinaplas in Guangzhou featured more than 30 talks, which provided visitors with valuable knowledge.
This year, Tech Talk, which will run from April 24-26 in Halls 4.2 and 8.2, will tackle a wide range of topics, including:
"Smart Manufacturing" which will offer insights into automation/robotics, micro-injection molding, digitalisation/informatisation, in-mould labeling, Manufacturing Execution Systems (MES), and 3D printing.


"Innovative Materials" which will look at lightweighting, thin-wall moulding, micro-foaming, multi-functionality, spray-free, anti-UV, anti-bacterial, and flame-retardant materials, etc.


"Green Solutions",which will focus on sustainability and topics such as biodegradable materials, low VOCs, energy saving, and recycling.


Medical Plastics Connect creates business opportunities
Chinaplas keeps pace with the fast-changing market and has taken an active role in promoting the application of medical plastics technology in medical devices, consumables and drug packaging for three consecutive years. More than 34,000 high-profile visitors in medical and pharmaceutical related industries have taken part in the show with the purpose of broadening their knowledge and sourcing new technologies and solutions.
"Medical Plastics Connect" is an array of activities to comprehensively present cutting-edge and practical medical plastics solutions to visitors, through open forums, guidebook, pop-up kiosk and guided tour. International experts will be invited to share their valuable knowledge on hot topics such as sterilisation-resistant materials, composite materials for pharmaceutical packaging, medical TPU and PEEK resins, precision tubing solutions, cleanroom injection molding technology, and more.
CMF Inspiration for Design x Innovation
Product design is increasingly grabbing people's attention. Colour, Material and Finish (CMF) is vital for product design, and directly influences users' product experiences. To create a delightful user experience, brand owners and processors must carefully choose the appropriate CMF technology for their products. Good CMF design reinforces a positive product image and is essential in building a successful brand.
Chinaplas is launching "CMF Inspiration for Design x Innovation" event, which consists of two parts — the "CMF Inspiration Wall" to be held in Hall 6.2 and will display a rich variety of plastic resources for CMF design; and the "CMF Design Forum", which will be held in the morning of April 26 in Hall 8.2. Global leading plastics technology suppliers and CMF masters will talk about product innovations and the latest market trends.
More than 80 technical seminars
In addition to the events highlighted above, more than 80 technical seminar sessions will also be held during the trade show. These include "Innovative Automotive Seat Materials Forum 2018", "Automotive Lightweight Materials & Application Technology Seminar", "Low VOC Automotive Materials Technology & Application Seminar", "Application of Plastics in Transportation Protection Packaging Technology Summit", "E&E Manufacturing New Materials Technology Forum & Matchmaking Conference," and much more.
To pre-register now, please visit www.ChinaplasOnline.com/prereg. For more information about Chinaplas 2018, please visit www.ChinaplasOnline.com.
---
Subscribe to Get the Latest Updates from PRA Please click here
(PRA)
Copyright (c) 2018 www.plasticsandrubberasia.com. All rights reserved.