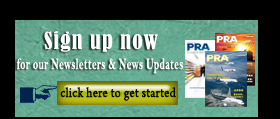 Sibur/Gazprom enter ethane deal for Sibur's petchem complex in Russia
Russia's Sibur and Gazprom have entered into a preliminary agreement setting out the key commercial terms for the supply of ethane from Gazprom's Amur Gas Processing Plant (GPP) to Sibur's Amur Gas Chemical Complex (GCC). The document was signed by Dmitry Konov, Chairman of the Management Board of SIBUR Holding, and Valery Golubev, Deputy Chairman of the Management Committee of Gazprom.
Gazprom's Amur GPP will treat the natural gas intended for China and also produce liquefied petroleum gas, pentane-hexane fraction, helium and ethane fraction.
Sibur, in turn, is planning to build the Amur GCC with a capacity of about 1.5 million tonnes/year of PE, which will be technologically linked to the GPP and engaged in the processing of ethane and production of monomers and polyethylene grades enjoying Russian and global demand.
Pursuant to the preliminary agreement, Gazprom will supply approximately 2 million tonnes/year of ethane fraction to the Amur GCC under the formula pricing arrangement, Entering the preliminary agreement makes Sibur well poised to design production capacity of optimal size and start the FEED process. For Gazprom, it will secure the relationship with a reliable consumer of valuable gas feedstock produced at the Amur GPP.
This partnership will foster the creation of the largest gas processing and gas-chemical cluster in the Amur Region to boost the economic and social development of the entire Far Eastern Federal District. The cluster will enable the processing of the hydrocarbon feedstock from the Amur GPP into in-demand, high added-value products, while also creating over 4,000 skilled jobs at the GCC and the GPP, and more than 5,000 jobs in associated industries, and enhancing the social, transport, and service infrastructure of the town of Svobodny in the Amur Region. It should also significantly boost tax payments to state and municipal budgets.
"This agreement is an important step in developing the Amur GCC project and unleashing the potential of the gas processing and gas chemical sector in the Russian Far East," said Dmitry Konov, Chairman of the Management Board of Sibur Holding.
Gazprom's Amur GPP will be the largest gas processing plant in Russia and one of the biggest in the world. It will have a design capacity of 42 billion cu m of gas per year. The plant will have six production lines with the annual capacity of 7 billion cu m each. Two process lines will come online in 2021, while the other four will be consecutively put in operation before the end of 2024. The GPP is expected to reach its design capacity by 2025. In addition to natural gas, it will produce ethane, propane, butane, pentane-hexane fraction, and helium.
---
Subscribe to Get the Latest Updates from PRA Please click here
(PRA)
Copyright (c) 2018 www.plasticsandrubberasia.com. All rights reserved.