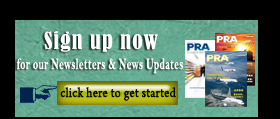 Trinseo/Fernholz to develop recycled PS products; Ineos Styrolution/Agilyx to set up PS recycling plant in US
US materials company Trinseo has initiated a joint development project with packaging maker Fernholz to develop a high-quality polystyrene (PS) product composed of 25% recycled material through a chemical recycling dissolution process. The collaboration is expected to have commercial viability by mid-year 2020.
At K2018, Trinseo had announced plans to offer PS packaging with an average of 30% recycled
content to customers in Europe by 2025. This partnership with Fernholz is a key milestone in progressing closer to this pledge, it adds.
Dissolution of PS is a process in which post-consumer waste is dissolved in a solvent followed by a series of purification steps, separating the polymer from additives and contaminants, resulting in a PS polymer containing recycled post-consumer waste.
"Polystyrene is, for us, a key plastic material and state of the art product for the FFS (form-fill-seal) market, which is highly used in the dairy industry," said Uwe Fernholz, Managing Director/Owner of Fernholz Verpackungen. "We do see a great potential not only for this traditional FFS market but a rebound to other markets if we can prove the specific advantages of polystyrene in regard to recycling. We are delighted to support this project and emphasis customers to do similar."
Trinseo is engaged in further initiatives to unlock the circularity of PS, namely in depolymerisation, clean mechanical recycling, as well as dissolution. PS circularity is well positioned as it diverts waste material away from landfills, leading to a reduction in greenhouse gases and harmful emissions. Trinseo is also founding member of Styrenics Circular Solutions, a consortium that explores new methods for PS recycling. In North America, AmSty – a Trinseo joint venture and supplier of polystyrene and styrene monomer production – recently formed a joint venture of its own with chemical recycling firm Agilyx, named Regenyx. The joint initiative is dedicated to fully recycling post-consumer PS materials back into new PS products, using the circular method known as the PolyUsable process.
Meanwhile, in related news, Ineos Styrolution and Agilyx say they are advancing the development of a PS chemical recycling facility in Channahon, Illinois, US.
The facility will be capable of processing up to 100 tonnes/day of post-consumer PS and converting it into a styrene product that will go into the manufacturing of new PS products. The facility will leverage Agilyx's proprietary chemical recycling technology, which breaks polystyrene down to its molecular base monomers that will be used for the creation of new styrenic polymers. This is a true circular recycling approach that enables everyday products, like a cup, to be recycled back into a cup.
Ricardo Cuetos, VP Ineos Styrolution Americas, Standard Products, said the plant will "dramatically increase recycling rates in the greater Chicago area, dispelling the myth that polystyrene can't be recycled".
The Agilyx proprietary chemical recycling process can recycle polystyrene contaminated with food and other organics and convert it back into new, food-grade plastic products or packaging.
"Polystyrene is the best option for prepared food and beverage containers. It provides cost-effective, high-quality packaging for food service applications," said Joe Vaillancourt, Agilyx's CEO. "Alternative polymers chosen over polystyrene experience low recycling rates, are less amenable to chemical recycling, with most of those plastics ending up in landfills. We are excited to be working with Ineos Styrolution to advance this chemical recycling pathway that has the ability to significantly increase recycling rates all over the world."
(PRA)
---
Subscribe to Get the Latest Updates from PRA Please click here
©2019 Plastics and Rubber Asia. All rights reserved.
©2019 Plastics and Rubber Asia. All rights reserved.
Home
Terms & Conditions
Privacy Policy
Webmail
Site Map
About Us
SOCIAL