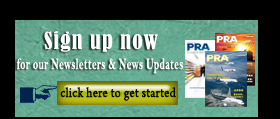 Recycling: Anellotech develops new process technology; APK undertakes chemical recycling of plastic films
US company Anellotech says it is significantly expanding its programme with Plas-TCat, a new process technology aiming to convert a wide range of plastic waste directly into chemicals, which can then be used to make new, virgin plastics. By leveraging Anellotech's existing Bio-TCat process, which converts biomass into bio-based chemicals and biofuels, Plas-TCat has demonstrated encouraging results in lab studies using pure plastics.
Plas-TCat has the potential to offer a new, cost-effective process that will recycle significant quantities of waste plastics directly into commodity chemicals. Once in the recycling system, waste plastics could be converted into commodity chemicals such as olefins, alkanes and aromatic chemicals, which are identical to their petro-based counterparts which are currently used by manufacturers to make virgin plastics.
Anellotech wants to develop Plas-TCat so it could convert the majority of plastic materials used today, including composite films. Anellotech says it aims to use its Bio-TCat lab and TCat-8® pilot systems to feed in plastics waste, eventually developing and designing a commercial plant to efficiently make commodity chemicals at large scale, using the same basic process configuration.
Anellotech has expanded its development programme, which is expected to last several years. The company has planned studies to ensure that the Plas-TCat process is robust and capable of running long term, on a range of real-world waste plastics feedstocks, with all the impurities that come with them. Anellotech's TCat-8 pilot plant extensively ran 24/7 with biomass and the company expects it to do the same with plastics.
In other news, German firm APK AG has deployed a complete downstream melt processing system from Nordson Corporation for use with its Newcycling process, which transforms mixed and multi-layer waste into purified polymer with properties close to virgin resin.
The first Newcycling plant, located in Merseburg, Germany, began commercial operation in June with an annual capacity of 8,000 tonnes and is used for separating polyethylene and polyamide from multi-layer packaging films (post-industrial source). The Newcycling process produces the polymers in purified form by shredding the waste, using solvents to selectively dissolve the plastics, separating liquid and solid components, purifying the polymer, and removing the solvent for reuse in the process.
An extruder delivers polyamide to BKG melt delivery and pelletising components for production of APK's Mersamid polyamide resins.
The BKG equipment includes a BlueFlow gear pump, HiCon screen changer, polymer diverter valve, underwater pelletiser and Master-Line process water/pellet dryer system.
Florian Riedl, Director of Business Development for APK said APK will build a second Newcycling plant elsewhere in Europe, with a capacity of 20,000 tonnes, for processing of mixed film waste of post-consumer origin.
(PRA)
---
Subscribe to Get the Latest Updates from PRA Please click here
©2019 Plastics and Rubber Asia. All rights reserved.
©2019 Plastics and Rubber Asia. All rights reserved.
Home
Terms & Conditions
Privacy Policy
Webmail
Site Map
About Us
SOCIAL