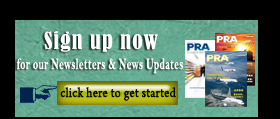 Plants: Idemitsu to build SPS resin plant in Malaysia; Solvay to double capacity for PVDF in China
Major Japanese oil refiner Idemitsu Kosan Co. will double the global output of the syndiotactic polystyrene (SPS) resin to meet growing demand for electric vehicles and telecommunications devices. The company said it will build a facility to produce in the southernmost Malaysian state of Johor. When operational in August 2022, it will have a capacity of 9,000 tonnes/year.
The move will bring its combined SPS resin production capacity with that of a plant in Chiba Prefecture, east of Tokyo, to 18,000 tonnes/year.
SPS resin is a type of engineering plastic that Idemitsu began producing under the Xarec brand for the global market in 1997.
Demand for the resin, which features heat and water-resistance, insulation as well as radio wave permeability, has risen 10% a year as it is used in making EV parts and antennas for high-speed 5G telecom devices, said the firm.
The Japanese refiner has picked Johor to boost output as the firm produces styrene monomer, one of raw materials for SPS resin, in the state, which is also located near the growing Southeast Asia market, the statement said.
Meanwhile, Belgian firm Solvay is reinforcing its leadership in the lithium-ion battery market by more than doubling its production capacity of Solef polyvinylidene fluoride (PVDF) at its production site in Changshu, China.
This project supports the group's recently-announced strategy that focuses investment in high-growth sustainable solutions in materials. The new site production is targeted to be on stream by H1, 2022.
Sustainable mobility is driving double-digit growth demand for PVDF in applications in lithium-ion batteries for electric vehicles, where Asia is the largest market. Solvay's solutions and innovation pipeline in Solef PVDG will help its customers optimise energy storage efficiency by increasing the battery's energy density, safety and power. Other growing applications include offshore oil and gas pipes and liners, high purity semiconductors, and membranes for water purification.
"Solvay's decision to raise Solef PVDF capacity in Changshu, which follows our recent announcement to raise capacity in Europe, proves our continuous commitment to meeting our customers' needs worldwide," said Solvay Executive Committee Member Augusto Di Donfrancesco.
(PRA)
---
Subscribe to Get the Latest Updates from PRA Please click here
©2019 Plastics and Rubber Asia. All rights reserved.
©2019 Plastics and Rubber Asia. All rights reserved.
Home
Terms & Conditions
Privacy Policy
Webmail
Site Map
About Us
SOCIAL