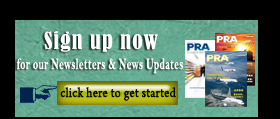 Plants: ADNOC/Reliance to develop PVC feedstock plant in UAE; Evonik/Wynca break ground on fumed silica plant in China
Abu Dhabi National Oil Co. (ADNOC) has signed a framework agreement with Reliance Industries Ltd. (RIL) of India to explore development of an ethylene dichloride (EDC) plant in Ruwais, Abu Dhabi, UAE.
As part of the agreement, ADNOC and RIL will evaluate the potential creation of a plant that manufactures EDC adjacent to ADNOC's integrated refining and petrochemical site in Ruwais and strengthen the companies' existing relationship supporting future collaboration in petrochemicals, ADNOC said.
ADNOC would supply ethylene to the potential joint venture and provide access to infrastructure at Ruwais, while RIL will deliver operational expertise and entry to the large and growing Indian vinyls market, in which it is a key participant, according to ADNOC.
EDC is a basic building-block for manufacture of PVC, a polymer product in increasingly higher demand globally. PVC plays a critical role in the housing and agriculture sectors, and demand for PVC, particularly in the Indian vinyls market, is slated for strong growth.
"This is a significant step towards [RIL's] commitment to pursue backward integration and will pave the way for enhancing PVC capacity in India to cater to the fast-growing domestic market. This cooperation ideally combines advantaged feedstock and energy from the UAE with Reliance's execution capabilities and the growing Indian market," said Nikhil R. Meswani, RIL's executive director.
For ADNOC, the proposed joint venture is an opportunity to further cooperation in the petrochemicals sector between the two countries, as well as aligning with the company's ambition to expand its downstream portfolio and international market access in line with its 2030 growth strategy.
Meanwhile in other news, the joint venture between German chemicals firm Evonik and Chinese company Wynca, Evonik Wynca (Zhenjiang) Silicon Material Co., has officially started the construction on a new fumed silica plant in Zhenjiang, Jiangsu Province, China. Scheduled to become operational in 2021 with a projected output of 9,000 tonnes/year, the new plant will produce fumed silica marketed under the name Aerosil, in order to fulfil the market demand for silicones, coatings and paints, modern adhesives and gel batteries in China.
Together with the business partners, representatives from local government and media, Evonik and Wynca took part in a ground-breaking ceremony recently in the Zhenjiang New Material Industry Park.
"As a kind of Smart Materials, silica belongs to one of the four strategic growth engines identified by Evonik because of its rapid market growth and extensive applications. As our first fumed silica plant in China, the new plant in Zhenjiang will further improve the global production network of Aerosil and ensure a more solid supply for Chinese customers," said Andreas Fischer, board member of Evonik Resource Efficiency GmbH at the groundbreaking ceremony.
"As leaders in different industries, Evonik and Wynca have a lot in common and are highly complementary in strategic concepts. Forming a high-end fumed silica project in Zhenjiang New Material Park through this strong alliance is in line with the business strategies of both sides." says Jianhua Wu, Chairman of the Wynca Group.
The joint venture will combine Evonik's advanced product technology with the leading local silicone industry value chain formed by Wynca, building a production facility for fumed silica products by utilising chlorosilanes from Wynca.
Meanwhile, the by-product hydrochloric acid will also be fully utilised as a raw material for Wynca Zhenjiang Site. This integrated production loop is expected to make full use of by-products from each side and achieve perfect resource recycling and synergies among organic silicon monomer, chlorosilane and fumed silica production.
Fumed silica is an important high-tech nanomaterial with an annual market growth above GDP on a global basis. China is among the countries with the fastest growing market size and demand for fumed silica. Key drivers for this market in China include the silicone industry for adhesives and sealants in buildings and cars as well as gel batteries.
Evonik is a global manufacturer of silica. Overall, Evonik has a global production capacity for all silica-based products of about 1 million tonnes/year.
(PRA)
---
Subscribe to Get the Latest Updates from PRA Please click here
©2019 Plastics and Rubber Asia. All rights reserved.
©2019 Plastics and Rubber Asia. All rights reserved.
Home
Terms & Conditions
Privacy Policy
Webmail
Site Map
About Us
SOCIAL