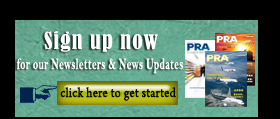 Indian plants: BASF to double capacity for polymer dispersions; Hyosung launches spandex plant
With a population of over 1.37 billion, the second largest in the world next to China, India is the seventh largest economic power in the world with GDP of approximately US$2.72 trillion. It is for this reason that companies are pumping up investments in the country.
German chemicals firm BASF plans to double its capacity for polymer dispersions with a new production line at its site in Dahej, Gujarat. Through the investment, BASF says it aims to provide a reliable supply of high-quality dispersion solutions to customers in the fast-growing Indian and South Asian markets.
BASF began production of polymer dispersions in Dahej, Gujarat in October 2014, and currently operates one line at the plant. As the largest single investment to date for BASF in India, the site is an integrated hub for polyurethanes manufacturing and houses production facilities for Polymer Dispersions as well as Care Chemicals. BASF also produces dispersions in Mangalore, a strategic production site in the southern part of India.
Apart from South Asia, BASF will also double the production capacity in its Pasir Gudang site in Malaysia to support the rising demand for acrylics dispersions in ASEAN, Australia and New Zealand. The new line will be operational in Q2 2020.
"We see a growing need for our latest generation of innovations, including low-VOC and low-odour dispersions for industries, such as architectural coatings, construction, paper and adhesives. This capacity increase aims to address customers' needs and support their development in the region," said Jeff Knight, Senior Vice President, Dispersions and Resins Asia Pacific, BASF.
"This new investment will double the production capacity by early 2021. It will be a driving force to support our customers' growth in the rapidly growing economies in South Asia," said Narayan Krishnamohan, Managing Director, BASF India Limited and Head, BASF South Asia.
Meanwhile, in other news, South Korea's Hyosung has launched commercial operations of a spandex plant in India. Located in the AURIC Industrial Complex near Aurangabad, Maharashtra State, the new plant has annual production capacity of 18,000 tonnes of spandex, and it occupies a site area of approximately 400,000 sq m.
Building on the new plant as a cornerstone for augmenting presence in India, Hyosung says it aims to increase its market share from the current 60% to 70%, and continue to further expand the market in line with growing demand and growth prospect.
"Adopting aggressive marketing strategy in the huge consumption market of India with a population of over 1.3 billion, we will promote symbiotic growth with the local industry," said Chairman Cho Hyun-joon of Hyosung.
Having been successfully re-elected in May this year, Prime Minister Narendra Modi of India is actively implementing the policy of fostering manufacturing industry, while encouraging direct investment of foreigners, with the goal of raising contribution rate of the manufacturing industry to the GDP to up to 25% by 2022 from the current 16%.
Since it initiated operation in India in 2007, Hyosung built a high voltage breaker plant in Pune, India in 2016, and is gaining over US$300 million in sales annually by expanding business in that country. The operation of the new spandex manufacturing facilities is expected to further increase its sales.
Now that it successfully launched operation of the first spandex plant in India, Hyosung says it is considering the US as the next site for another spandex plant.
(PRA)
---
Subscribe to Get the Latest Updates from PRA Please click here
©2019 Plastics and Rubber Asia. All rights reserved.
©2019 Plastics and Rubber Asia. All rights reserved.
Home
Terms & Conditions
Privacy Policy
Webmail
Site Map
About Us
SOCIAL