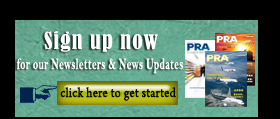 E-TPU meets sports and tyres innovations
The expanded thermoplastic polyurethane or E-TPU, the closed-cell elastic particle foam that has excellent shock absorbing property, is becoming a leading choice material for footwear application. E-TPU is expected to cross a value of US$4.4 million by 2023, according to the Market Research Future forecast. This new class of polymers have properties including resilience and high strength qualifies E-TPU to be used in broader applications in end-use industries.
Market Data Forecast estimated that demand for E-TPU is to exceed the global market size of thermoplastic polyurethane (TPU) valued at US$2 billion by 2023.
"Infinergy is the world's first expanded thermoplastic polyurethane or E-TPU that sets the standards in cushioning, durability, rebound and performance. It can be used in various applications from mechanical engineering to the shoe industry and in sports and leisure sector, "Jens Dierssen, Director of Global Business Management Infinergy, BASF relayed to PRA in an exclusive interview.
According to BASF, Infinergy boasts of a low bulk weight, with a density of about 110 kg/cu m, and, after processing on standard moulding machines, a moulded part weight of between 200 and 320 kg/cu m.
Like the TPU on which it is based, it is also characterised by high breaking elongation (between 100 and 150% depending on the density), tensile strength (approx. 600 kilopascals) and abrasion resistance, combined with good chemical resistance.
Versatility and diverse applications
"Infinergy E-TPU can help complement the existing materials. Take for example the Ren Chair (an app-enabled concept wheelchair it co-developed with South Korean wheelchair specialists Wheel-Line Co, Ltd, and REHTO Design). The material is used in these applications with other materials to enhance the features and experience such as cushioning and decoration. As a result, the user has a better seating and riding experience, "he said.
E-TPU raises the bar in sports gear
Applications for Infinergy in the leisure sector include floor coverings for playgrounds or running tracks; bicycle tyres and saddles, paddle, tennis rackets, and shoe insoles.
For bicycle saddle, the current design is a stiff seat shell, which restricts seating comfort. Thus, with the development of the Twin Shell technology that features an ergonomic core made of Infinergy, these issues are addressed.
For tennis racquets, E-TPU is found to improve racquet technology. "Tennis playing styles in the modern era has evolved to include more spin, which requires players to swing with more force to generate the require power and spin. This in turn places extra load on the player's arm and can result in injury, "Dierssen said.
According to Dierssen, the Dunlop research team has employed a new innovation to resolve this aspect by developing the Sonic Core made with BASF's Infinergy. The main highlight is its 46% increase in rebound height, resulting in 2% faster ball speed off the racket. Additionally, Infinergy has impressive damping properties and reduces vibrations up to 37% compared to a standard carbon fibre racket.
New footwear designs off to a running start
German sports equipment manufacturer, Adidas has incorporated Infinergy in the midsole of its innovative Energy Boost golf and running shoes to deliver comfortability and excellent running properties: The sole springs back into its original shape immediately after impact. The high rebound effect resulting from the resilience of the material enables runners to use up less energy than they did before.
The material is also suited for occupational safety shoes such as in the Wellmaxx range of safety shoes produced by the Germany-based safety footwear manufacturer, Elten.
Moreover, Infinergy has been deployed in the running tracks at the Shanghai American School (SAS) in China. BASF, partnered with DuBai Cheng Environmental Protection Engineering Co, Ltd (DBC) to create the world's first running track with Infinergy SP, a special grade of E-TPU.
Driving material innovation in tyres
BASF has worked with Schwalbe, a brand name of Ralf Bohle, a German manufacturer of bicycle, scooter and wheelchair tyres to launch its Airless System (for bicycle tyres).
"While there are already solid inner tube systems in the market, the Airless System takes advantage of the technical properties of Infinergy, providing excellent damping and flexibility characteristics, " Dierssen explained. The Infinergy foam is made up of thousands of sealed air balls, forming a highly elastic air cushion. This allows the material to return to its original shape twice as high as compared to existing systems, he said.
Taking stock of circularity standards
Infinergy, Dierssen assures is compliant with the RoHS directive, and is recyclable. He said that BASF, as a plastics producer, is convinced that plastics are efficient materials that can save resources and enable health, safety as well as convenience benefits during their use. However, at their end of life, plastics do not belong in the environment, but should be treated responsibly and regarded as valuable resource.
This is not surprising because BASF is a founding member of the Alliance to End Plastic Waste (AEPW). BASF has waxed its commitment to advancing solutions to eliminate unmanaged plastic waste in the environment, especially in the ocean.
"At BASF, we encourage circular economy initiatives that go beyond the conventional take-make-dispose approach. We strive to close cycles and use products and resources in the best way possible across the entire value chain; and Infinergy is a product that supports the circular economy, " Dierssen concludes.
(PRA)
---
Subscribe to Get the Latest Updates from PRA Please click here
©2019 Plastics and Rubber Asia. All rights reserved.
©2019 Plastics and Rubber Asia. All rights reserved.
Home
Terms & Conditions
Privacy Policy
Webmail
Site Map
About Us
SOCIAL