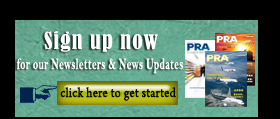 US M&As: Mitsubishi Chemical acquires TPU business of AdvanSource; Indorama buys PET recycler Green Fiber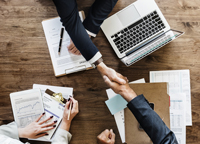 Japan's Mitsubishi Chemical Corporation (MCC) is to acquire the thermoplastic polyurethane elastomer (TPU) business of US-based AdvanSource Biomaterials Corporation, through Mitsubishi Chemical Performance Polymers, a subsidiary engaged in the performance polymers business in the US. MCC plans to complete the acquisition in January 2020.
ASB has a premium TPU business in the US, and its products are used mainly for medical devices such as cardiovascular catheters. The TPU market for medical devices is expected to achieve high growth in the future on the back of an ageing population, the need to reduce the burden on patients' bodies and technological innovation in medical devices. It had sales of US$3 million in FY2018.
MCC's performance polymers business has expanded all over the world through mergers and acquisitions and other measures, and currently provides various types of elastomer solutions. It will further expand its product portfolio to TPU technologies through this acquisition, as well as accelerate market development of existing business by acquiring material certifications and sales channels in the US medical device market.
In other news, Thailand's Indorama Ventures, a global chemical manufacturer, has acquired Green Fiber International Inc. (GFI), a recycling company in Fontana, California, US. The facility produces rPET flakes. The acquisition has a combined capacity of 40,000 tonnes/annum.
Green Fiber has provided recycled PET bottle flakes for food contact to the US West Coast packaging market since 2018. This acquisition extends Indorama's recycled flake supply chain to the West Coast, to support the efforts of its customers in the water and soft drinks industry to ensure that PET bottles are recycled and put to further use, thus ensuring the creation of a circular economy, said Indorama.
The acquisition is strategically in-line with IVL's long-term sustainability objectives and part of the company's stated plan to invest significantly in recycling over the next five years. The proximity of the facility to a large supply of recovered PET bottles on the US West Coast will create new opportunities to meet the increasing demand for rPET in more sustainable packaging solutions.
(PRA)
---
Subscribe to Get the Latest Updates from PRA Please click here
©2019 Plastics and Rubber Asia. All rights reserved.
©2019 Plastics and Rubber Asia. All rights reserved.
Home
Terms & Conditions
Privacy Policy
Webmail
Site Map
About Us
SOCIAL